Plein Air Sketch Demonstration
Charcoal drawing roughed in on toned ground. Darkest dark and lightest light established as well as brightest color.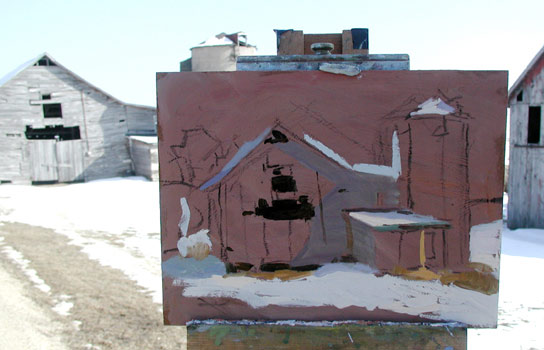 Begin blocking in the middle tones as well as continuing with the light and shadow areas. Keeping the shapes simplified and not being concerned with any detail.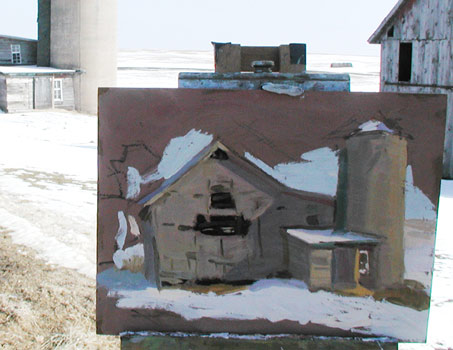 Finished sketch.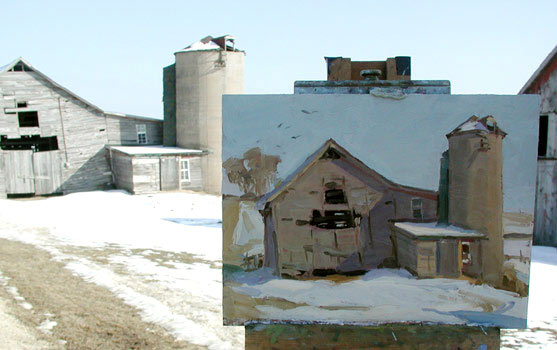 Actual Location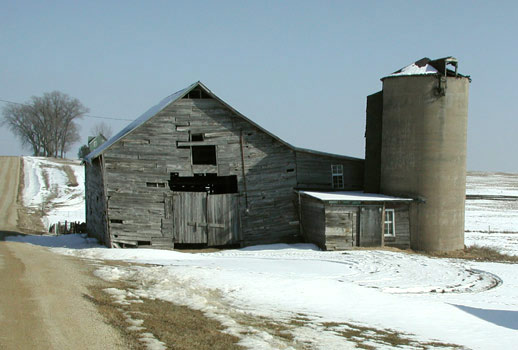 Final Painting 9" x 12" Oil on Panel - photographed back at the studio. SOLD