Russia Trip - October 2017
This link is all about our Russian Invitational Plein Air trip of 2017. We were very fortunate to be able to go and represent America and participate in this exhibition along with five other Russian painters. We were there from mid September until the beginning of October, during their fall time of year. I have tried to keep these somewhat in cronological order of our stay. Hope you enjoy it, and thank you for your time.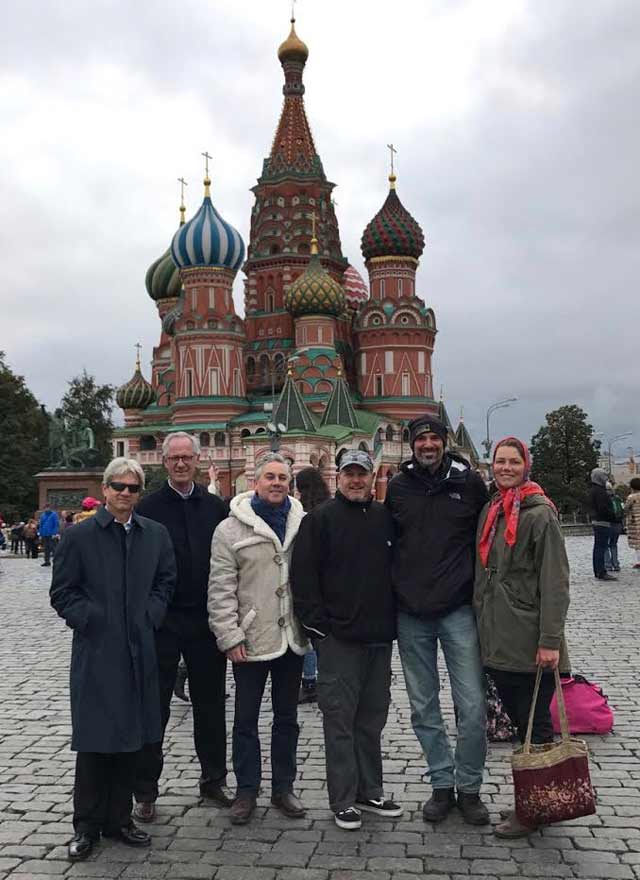 Plein Air Russia 2017. TM Nicholas, Stapleton Kearns, Stephen Wood, Garin Baker, Ken, Aimee Erickson.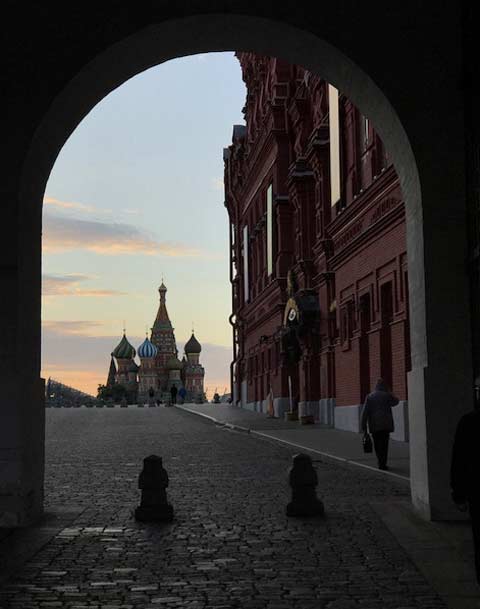 Entrance to Red Square.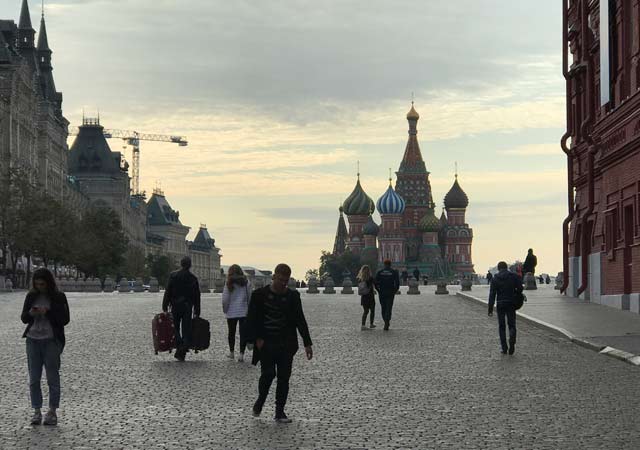 Our trip began in Moscow. The famous Red Square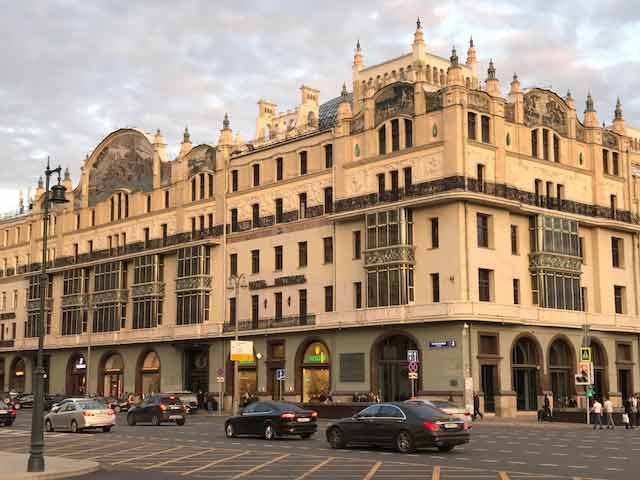 We stayed at the Historic Metropol Hotel.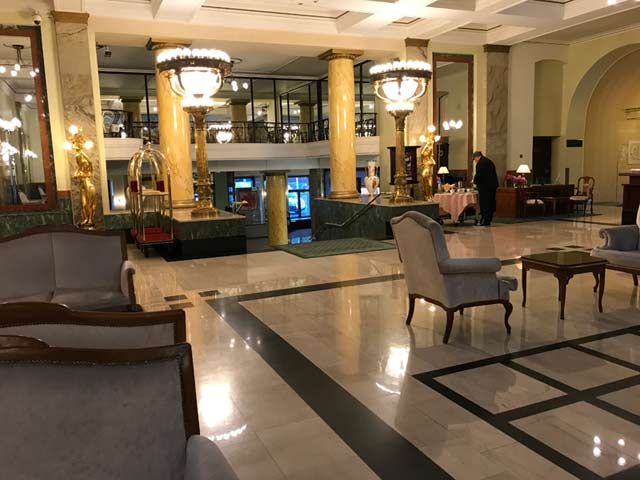 The lobby at the Metropol, in the heart of Moscow.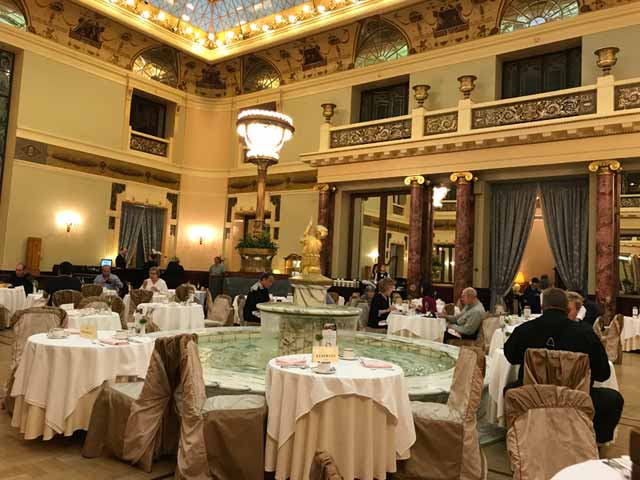 Breakfast at the Metropol.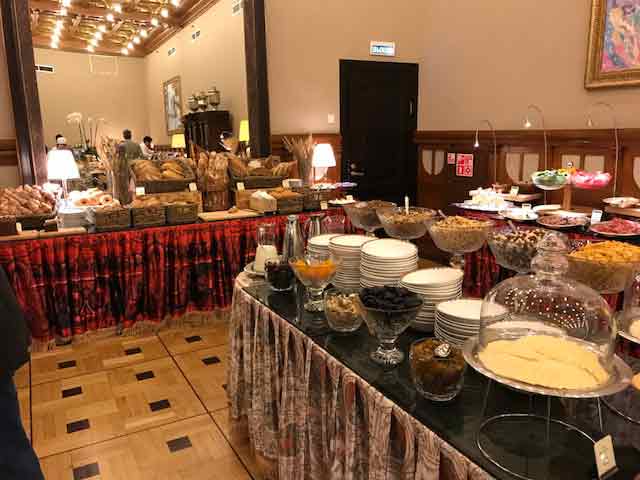 Incredible breakfast I might add.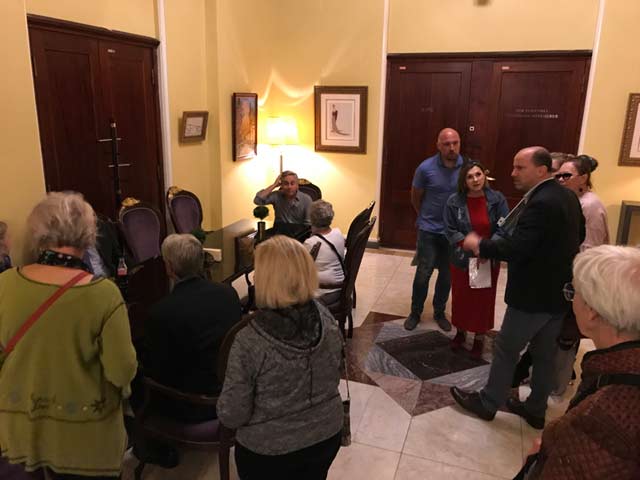 We met up with Peter Trippi, Editor in Chief of Connoisseur Magazine, and his tour group at the Metropol.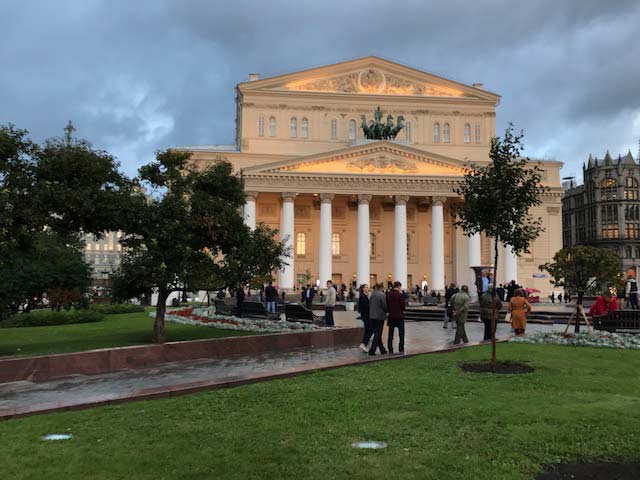 Began to take in all the sights of Moscow. The Hotel is across from the beautiful Bolshoy.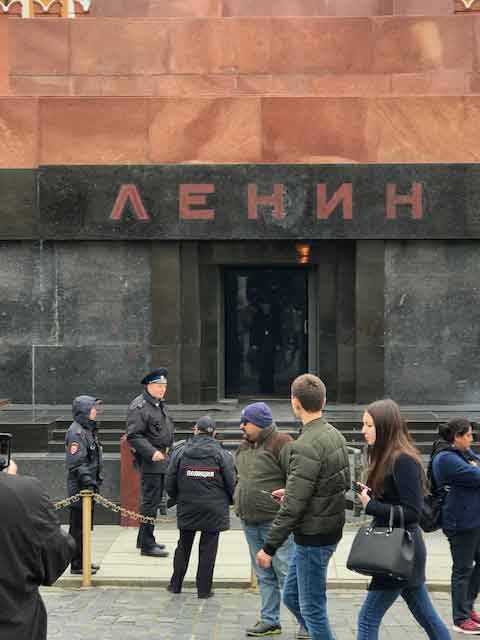 Along with all of that beauty there was also some different sights to be seen. Thanks Stephen!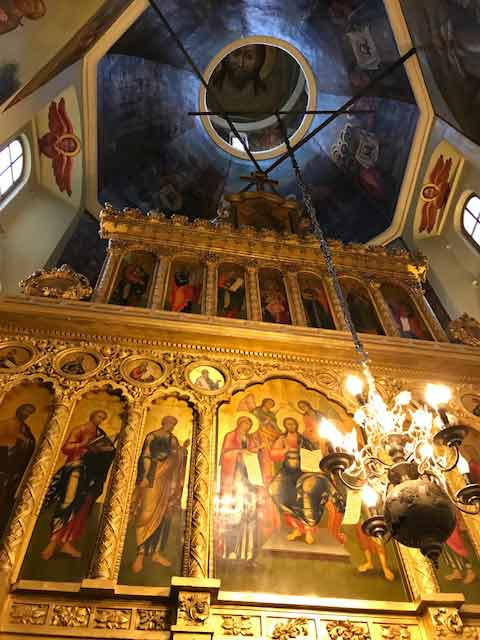 Church interior.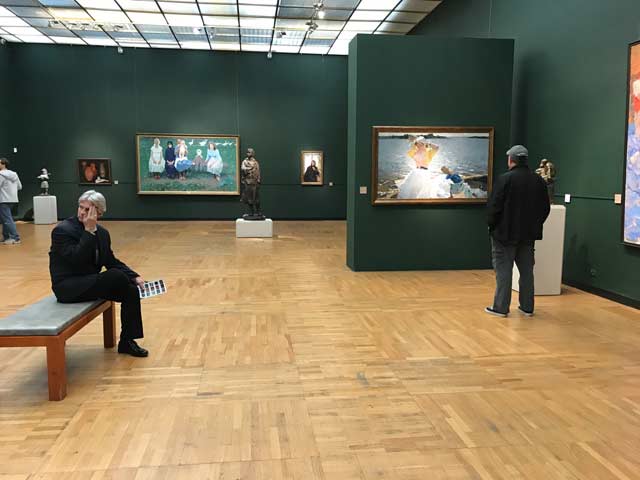 We made our way to Tretyakov Gallery, a must see!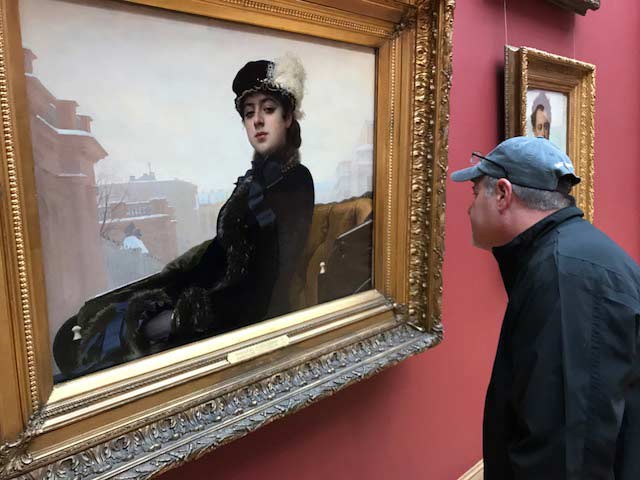 Who's checking out who?!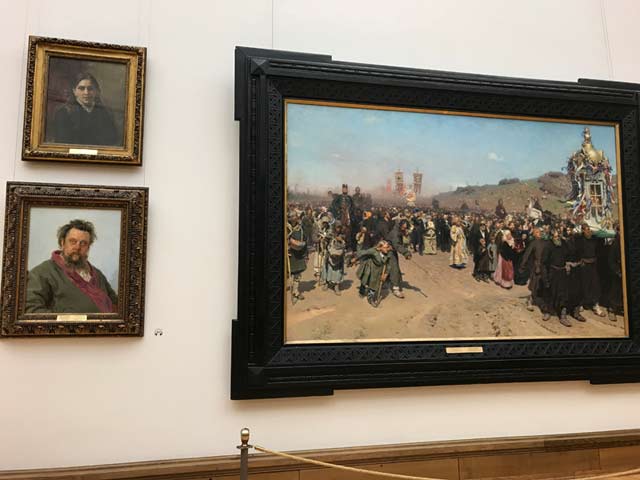 We saw numerous works by many famous Russian artists. Ilya Repin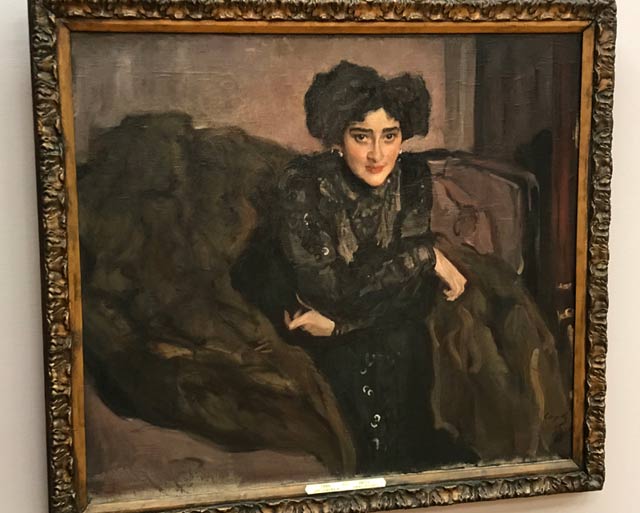 Valentin Serov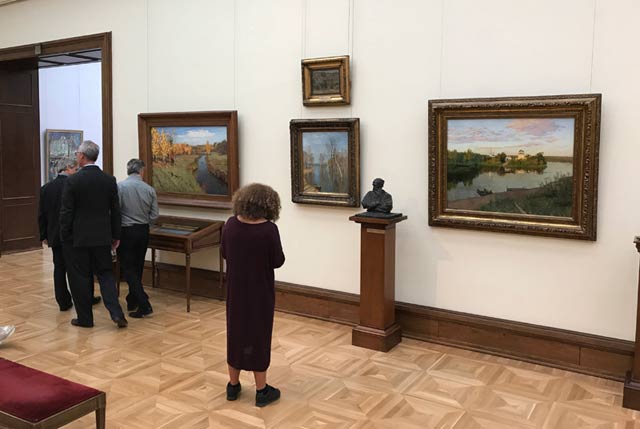 Isaac Levitan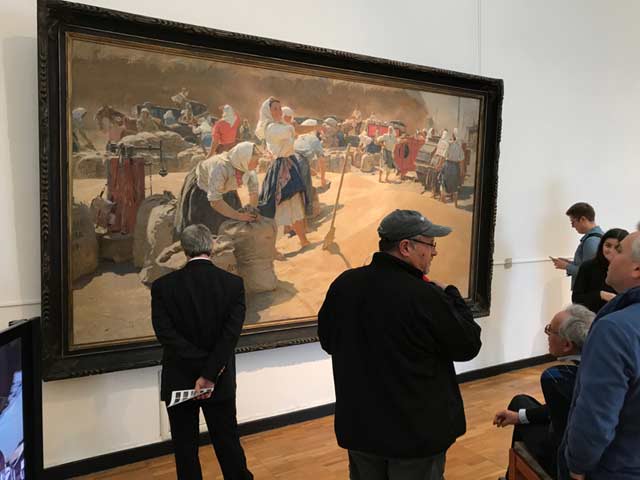 Tatiana Yablonskaya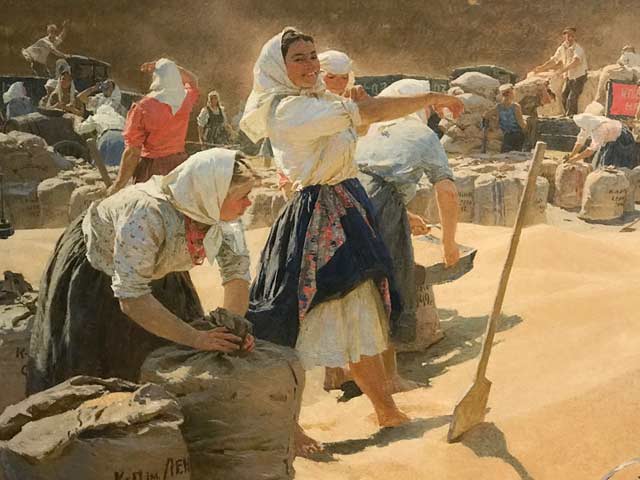 A detail of "Sacking Grain" Tatiana Yablonskaya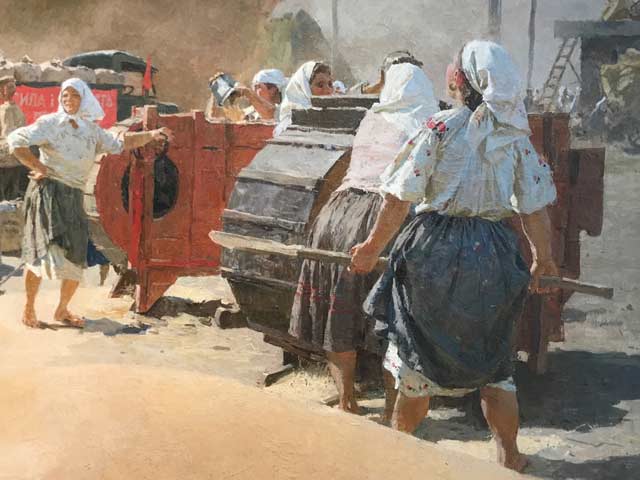 It was definitely worth one more detail shot.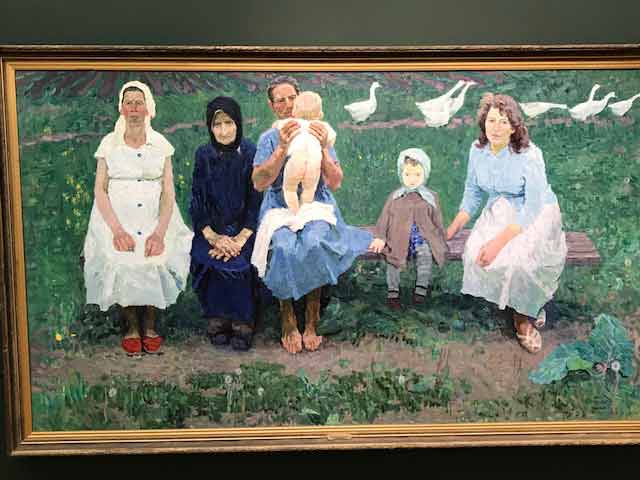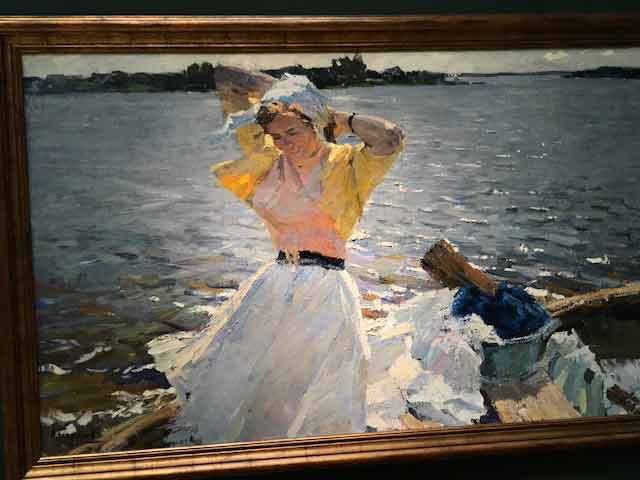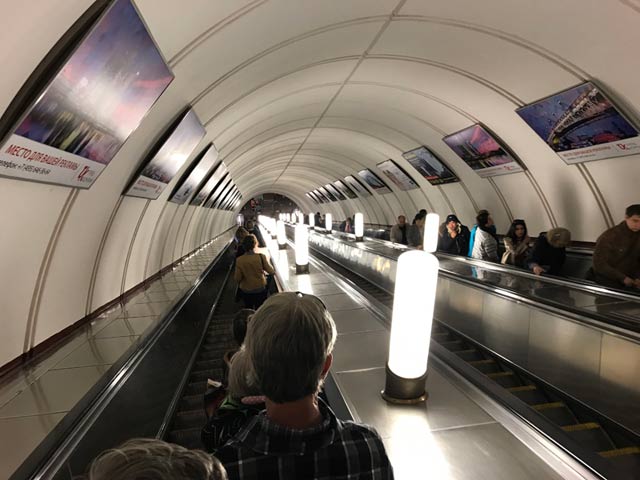 The long tube going down to the subway. Thanks to Stephen who speaks some Russian we were able to get around quite easily, well kind of.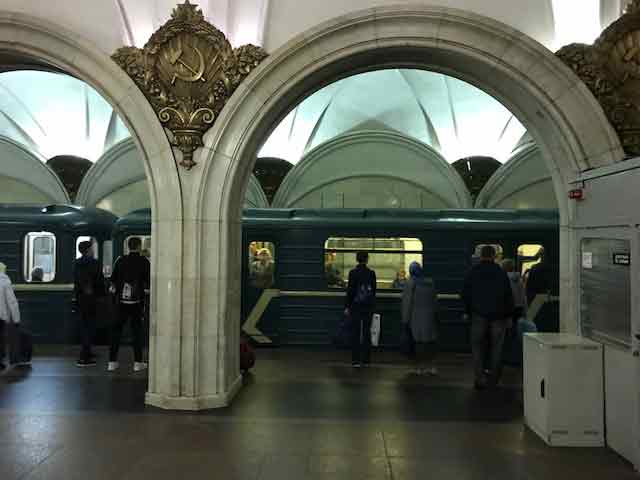 The Subways were actually quite nice, to my understanding these were done during Stalin's time.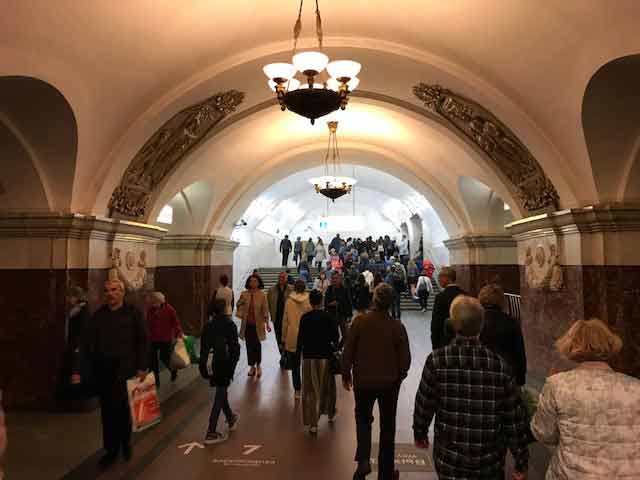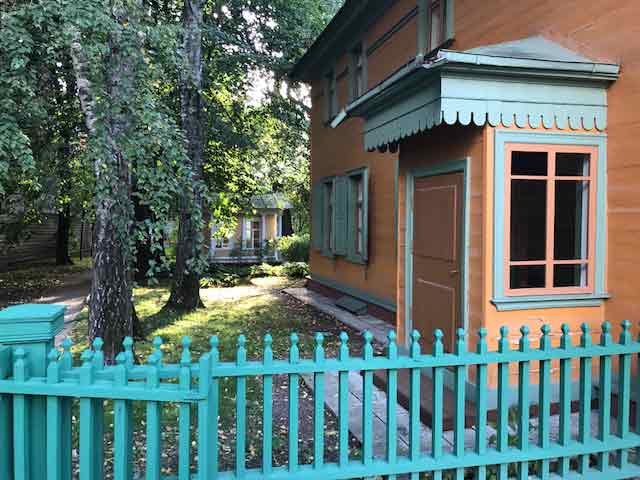 Made a visit to Tolstoy's house. It is preserved just as it was when he was living there. Sorry but no pictures were aloud inside.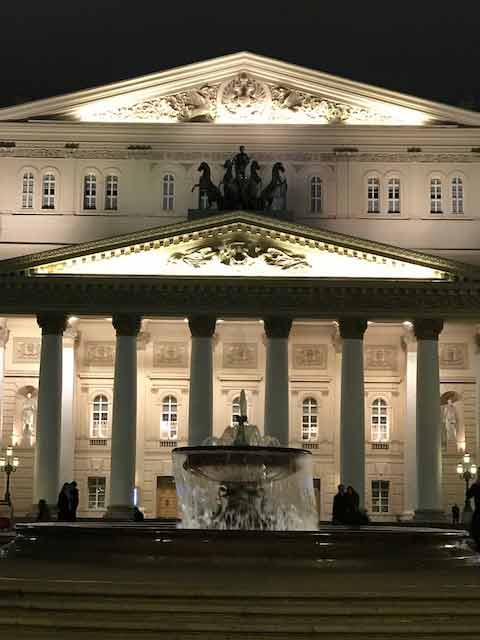 The Bolshoy by night.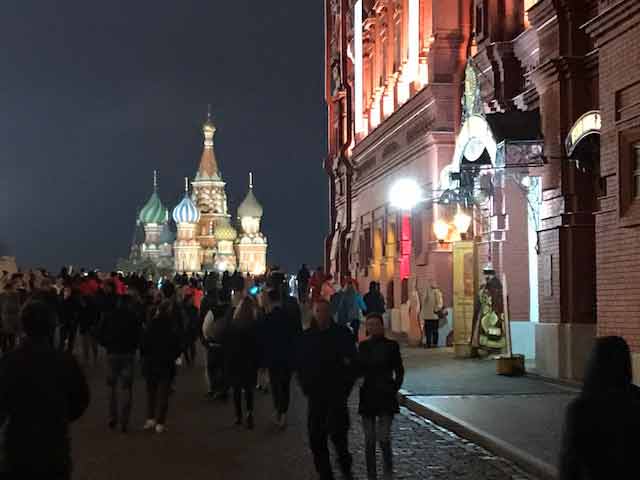 Evening stroll through Red Square.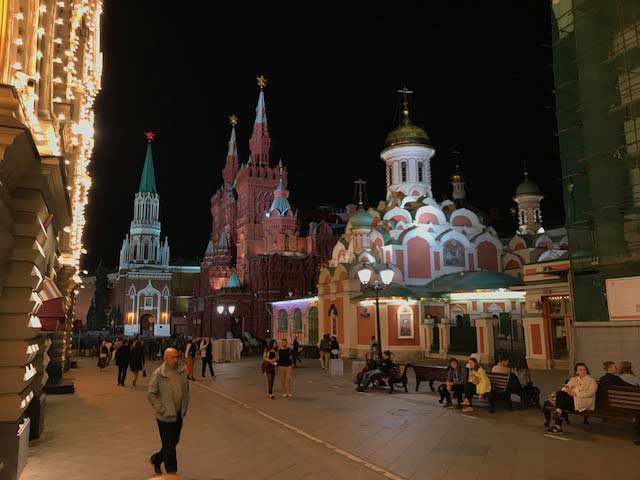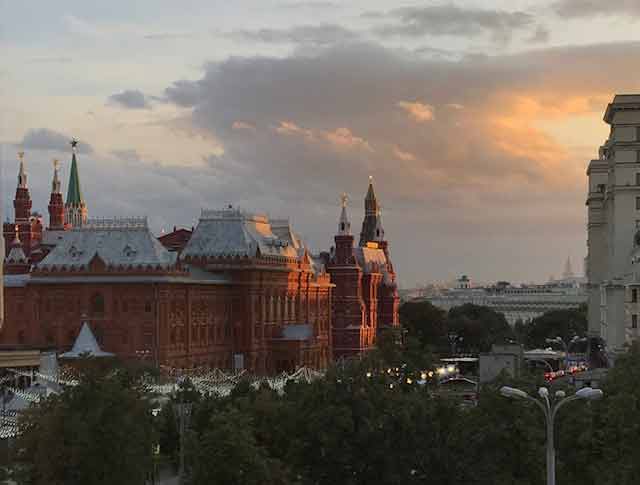 View of Moscow form the Metropol.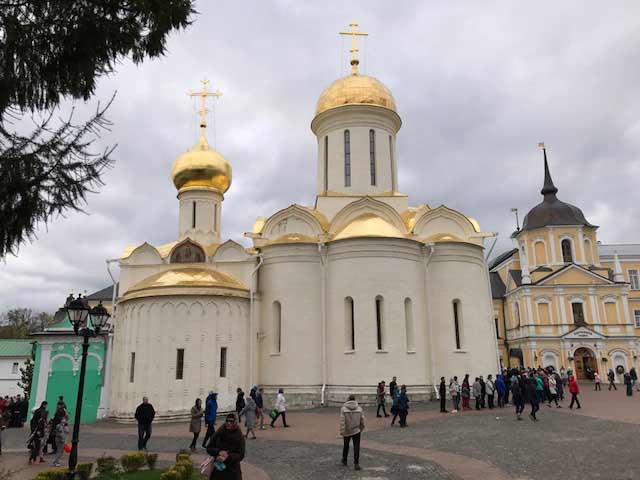 Upon leaving Moscow we visited one of the Golden Ring Cities on our way to Kostroma.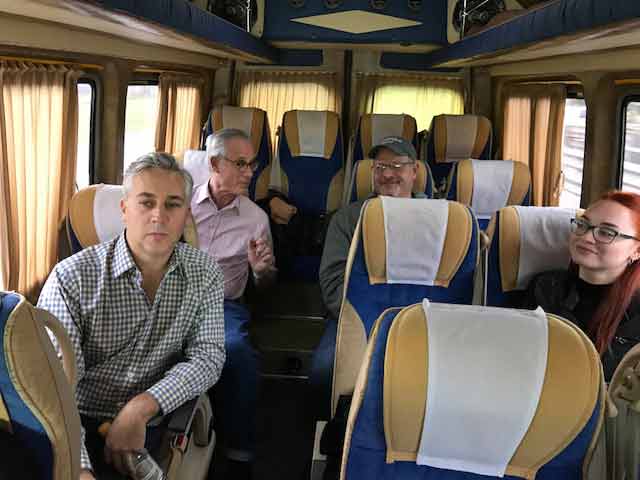 Thanks to our increible transist driver by the name of Vlad, holy cow that guy could drive!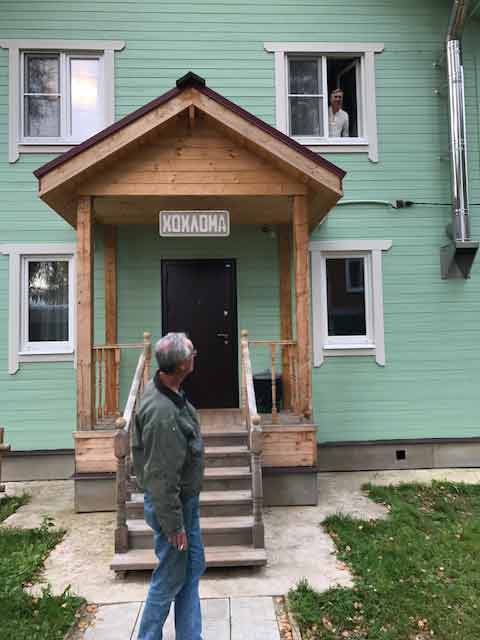 After about 6 hours we arrived at the Volshskiy Priboy Resort and Hotel outside of Kostroma. Home away from home.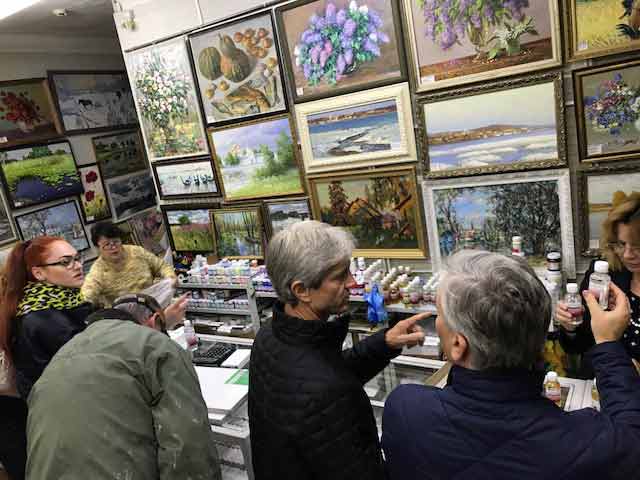 Made a quick stop at the Art Store where Stephen tried to grab all of the medium!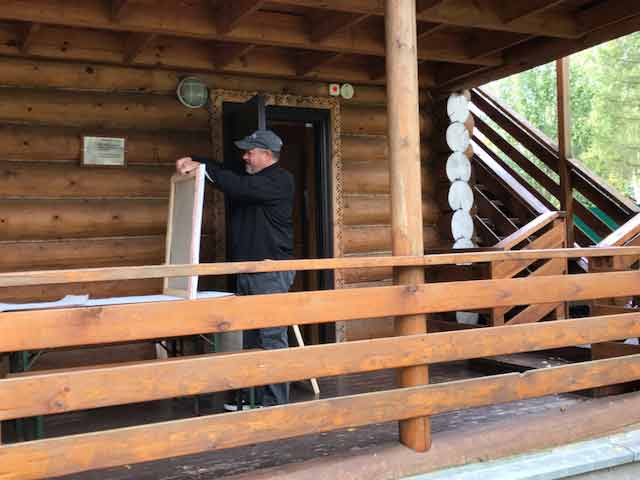 We got right down to work, preparing our canvas.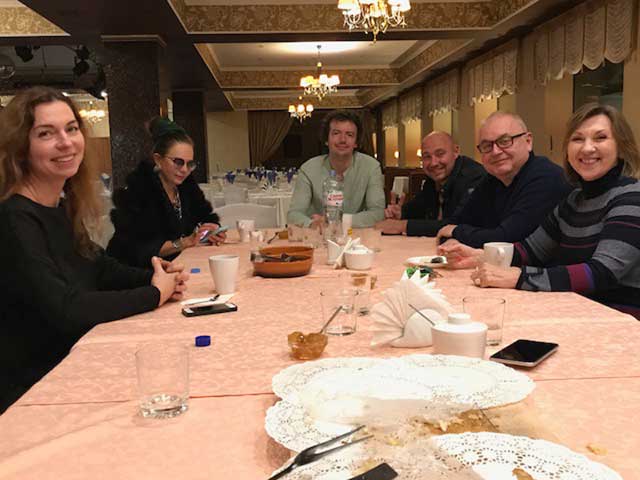 Our Russian comrades. Olga, Irina, Oleg, Max, along with Uri and Larisa the owners of the Volshskiy Priboy Resort and Hotel. One more Russian painter is Vadeem, not pictured here.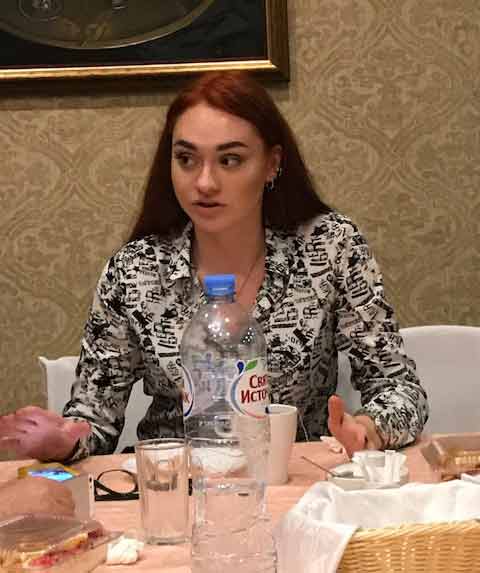 Marta our translator, as Stape affectionately refer to her as "Our Mouth Piece". Which is actually kind of fitting seeing that the girl has some pipes, check her out on YouTube.
Link to YouTube for Marta Opelyants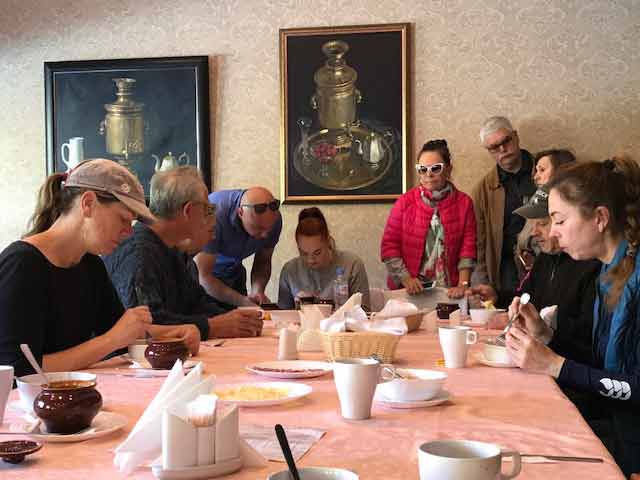 Marta saving the day.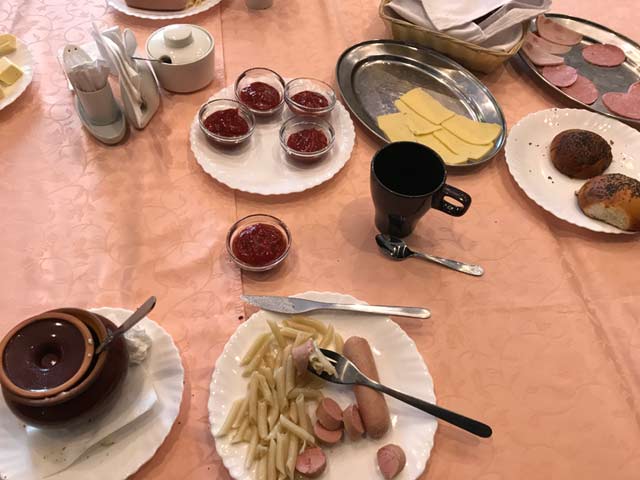 We were treated to a traditional Russian breakfast each morning.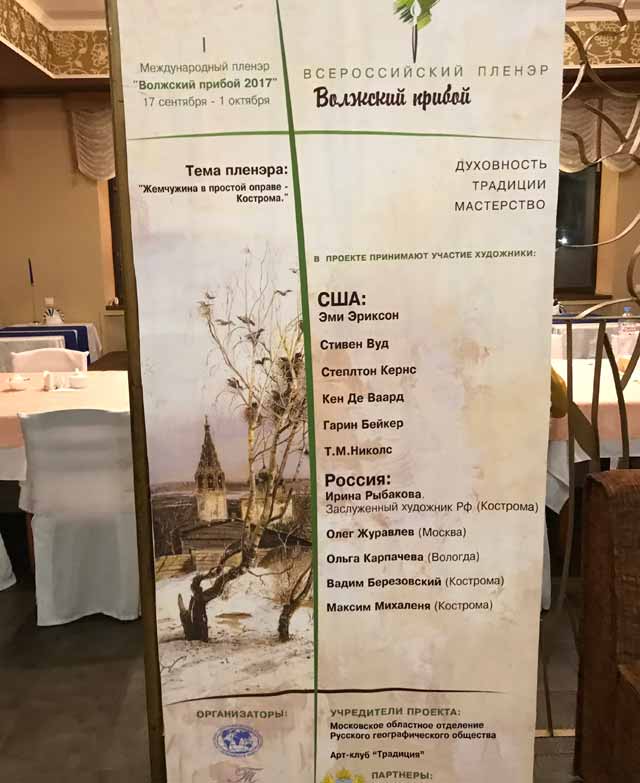 The banner for the Event.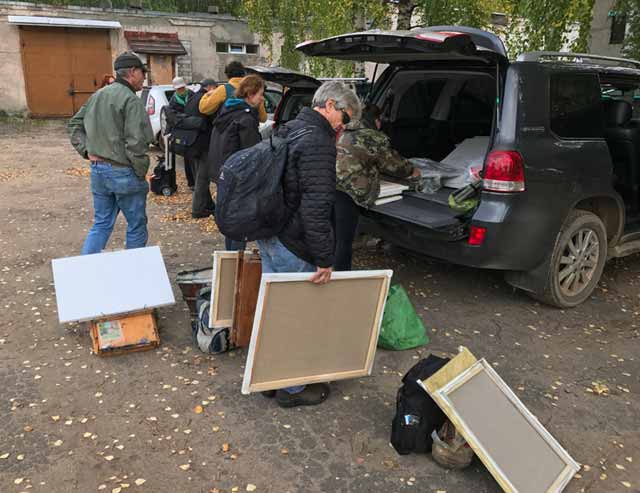 One of our biggest challenges each day. Easy going out, coming back with large WET canvas', not so much.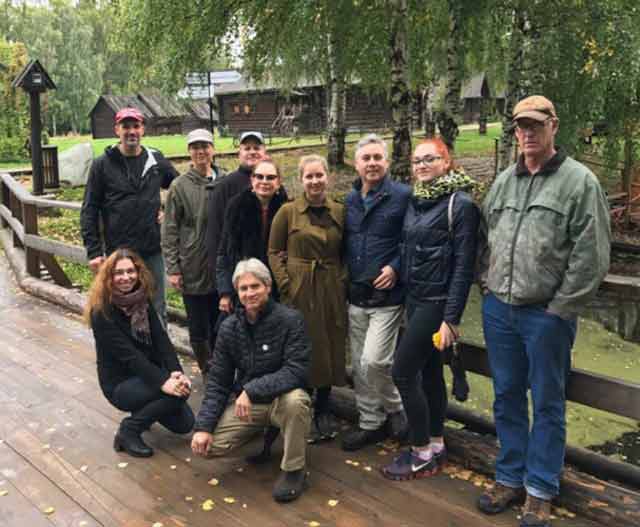 Spent many days out in the field together painting.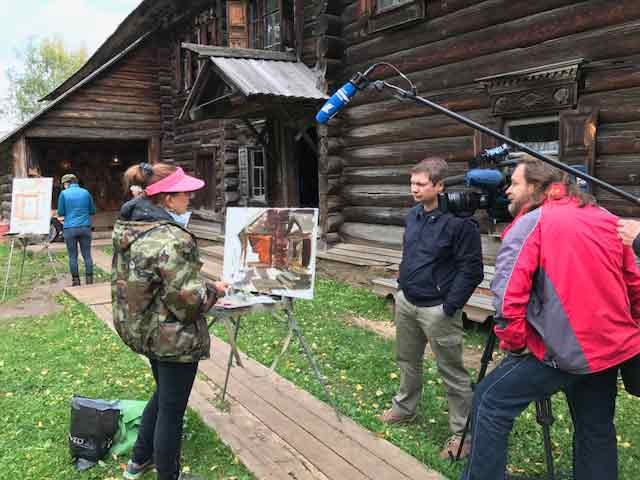 We were all featured on Channel One News.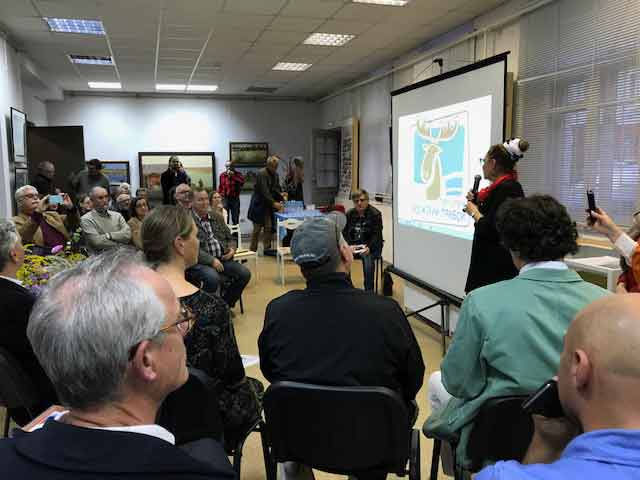 Kick off for the event, introduction in Kostroma. Speeches and presentations given.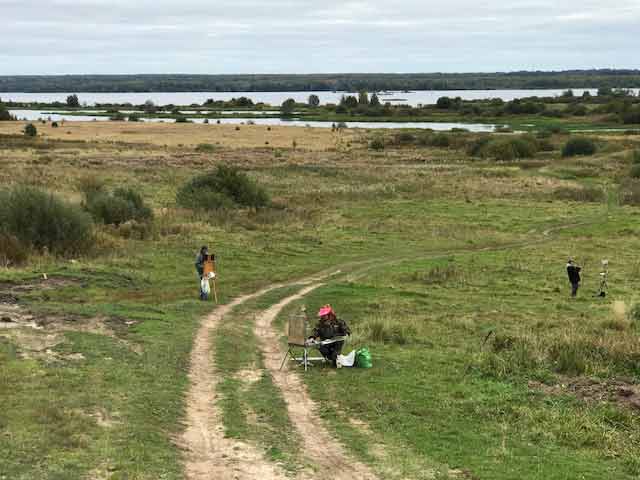 Painting on the Volga River. Irina, Stapleton, and Garin.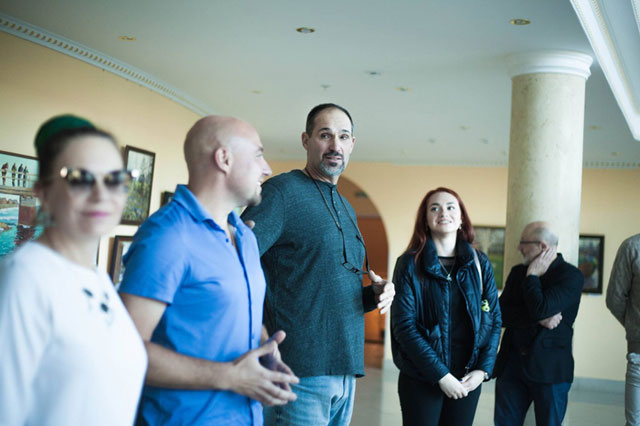 We were all very fortunate to be able to attend an Opening that Max was having.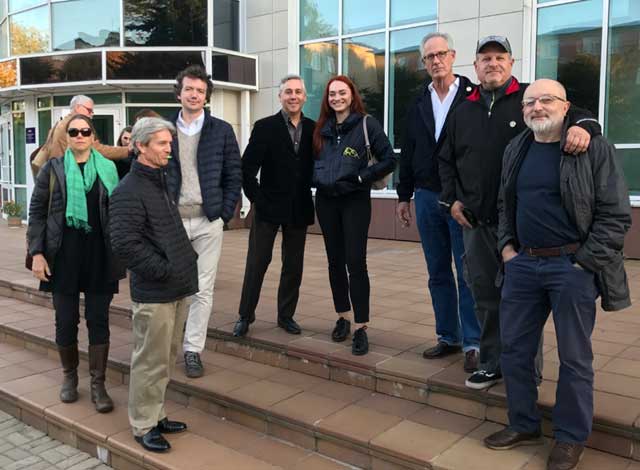 The gang outside of Max' Opening. Finally Vadeem made a photo. He has been missing thus far. Rightside.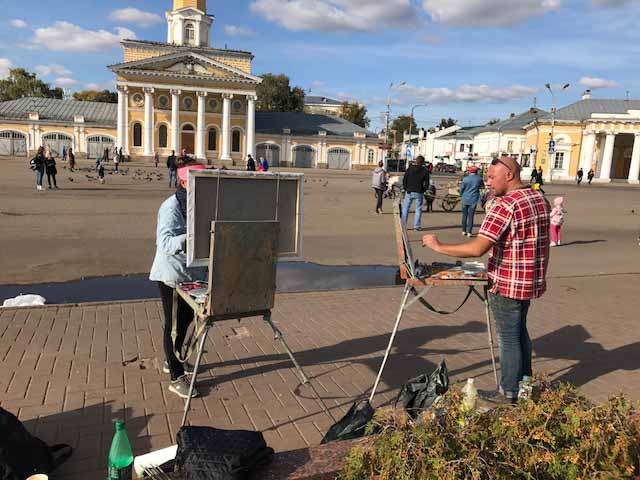 Painting in Kostroma. Irina and Max.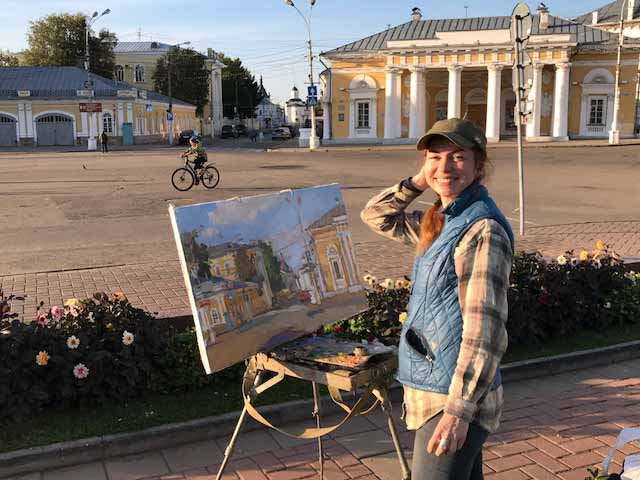 Olga painting on the square.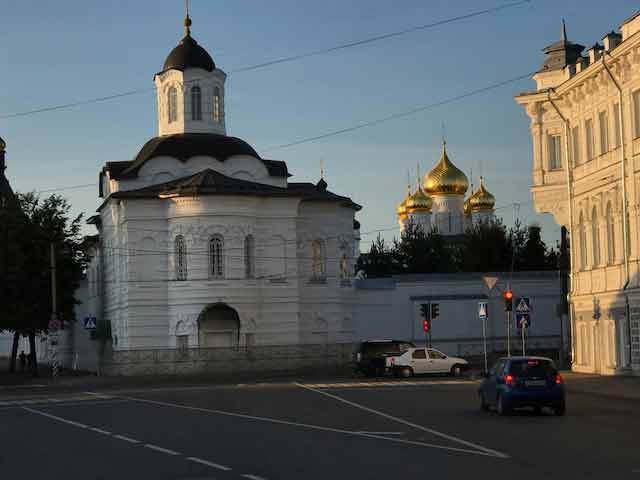 Down one of the side streets in Kostroma.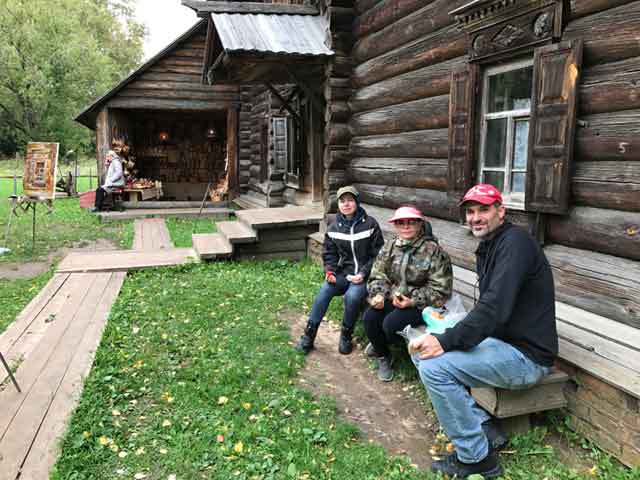 Olga, Irina, and Ken having lunch out on location.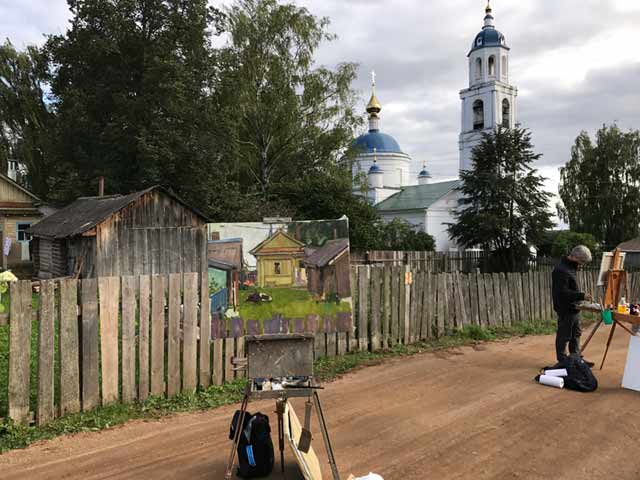 TM and Ken painting in one of the small villages nearby.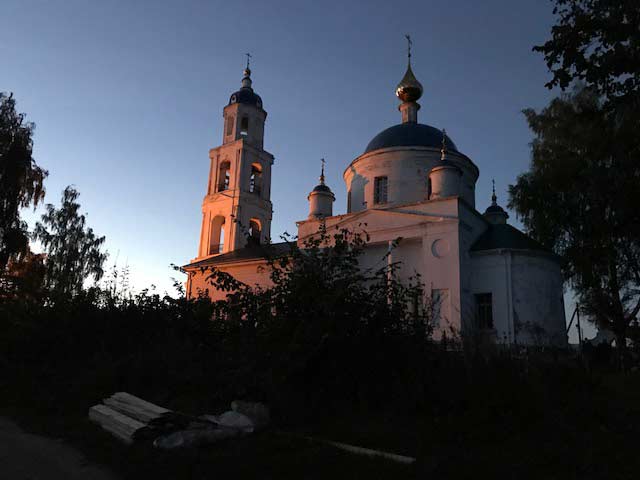 Closing in on nightfall in that little village.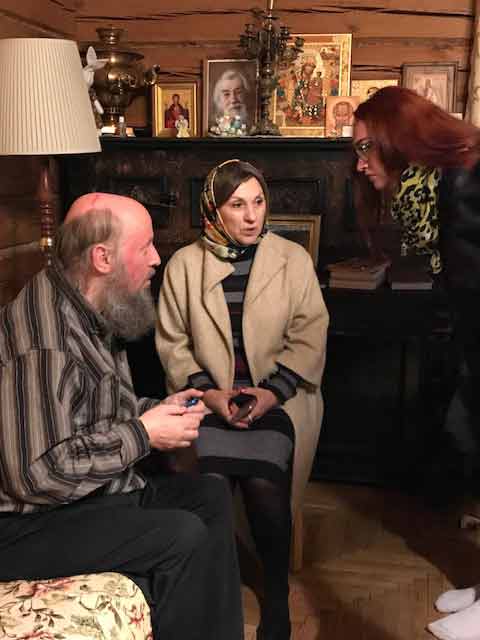 The Priest and his family from that little village invited us all in after painting for a traditional cup of Russian Tea.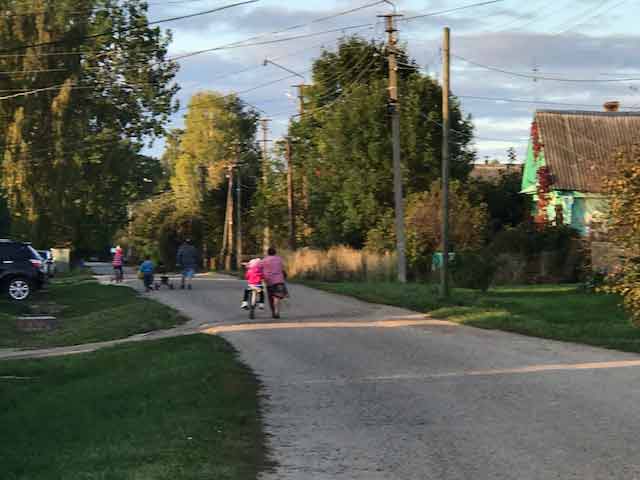 I was amazed at all of the activity that was always going on in the little villages.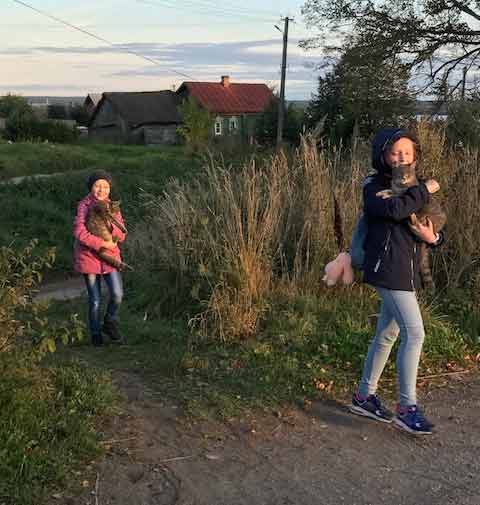 Along with that activity there were countless cats running about.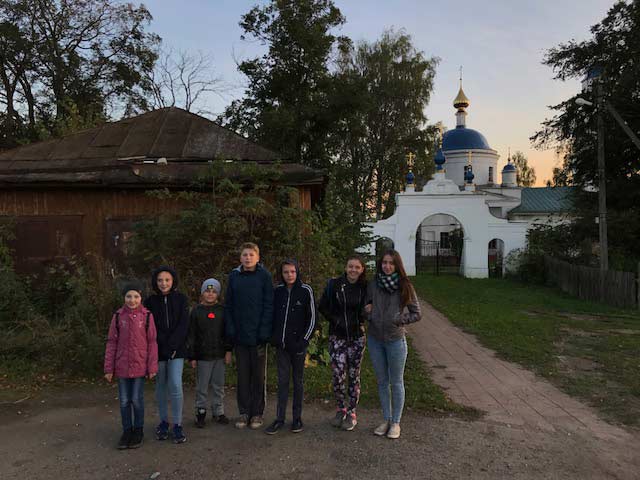 Some curious onlookers.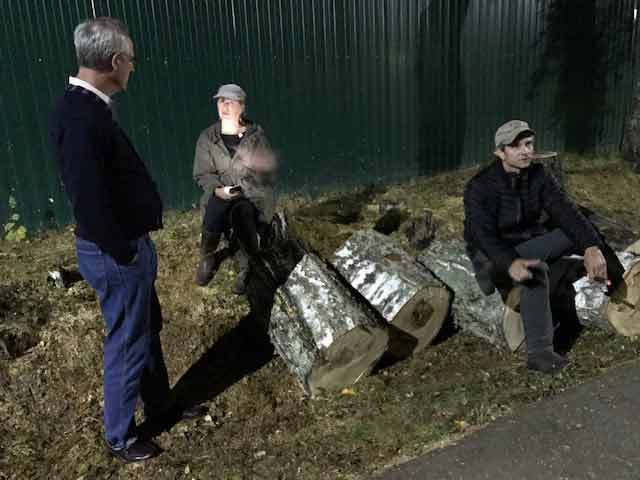 Evening chit chat about our day. Back at it again tomorrow.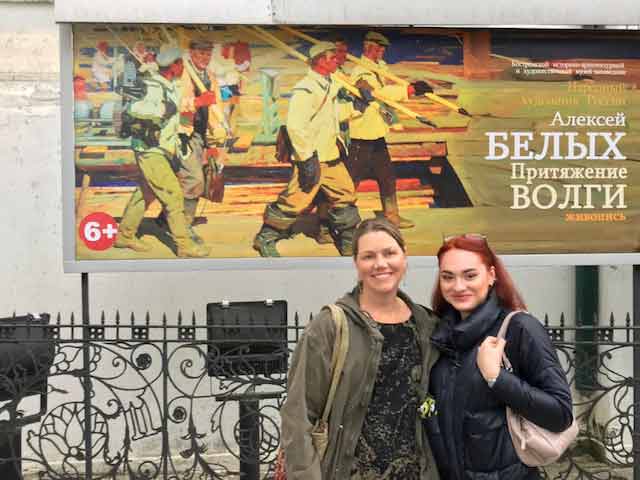 A wonderful stop off at the Museum in Kostroma. Aimee and Marta.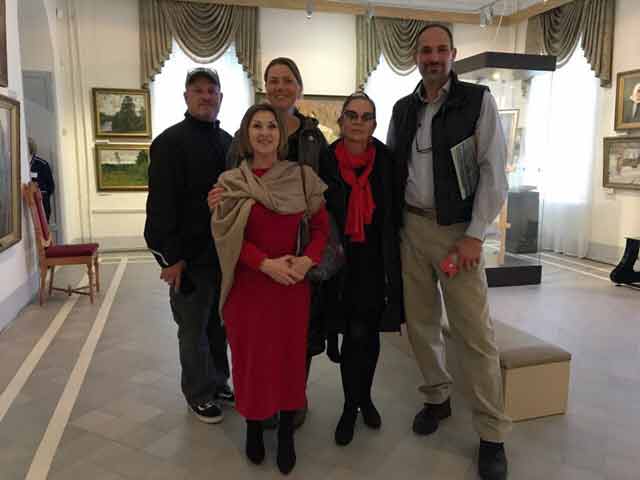 The museum was hosting an exhibition of Belykh's work. Garin, Larisa, Aimee, Irina, and Ken.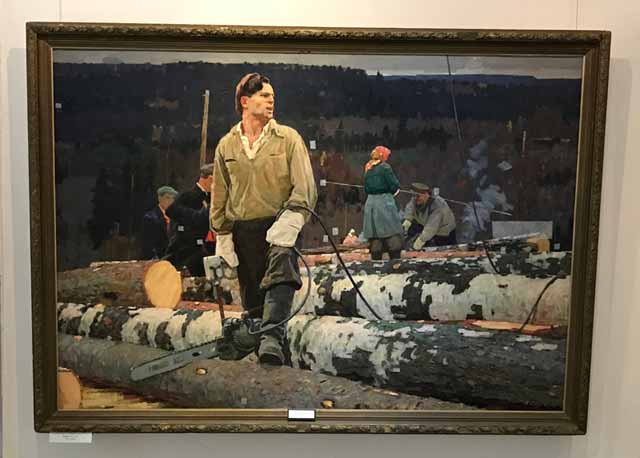 One of his large pieces.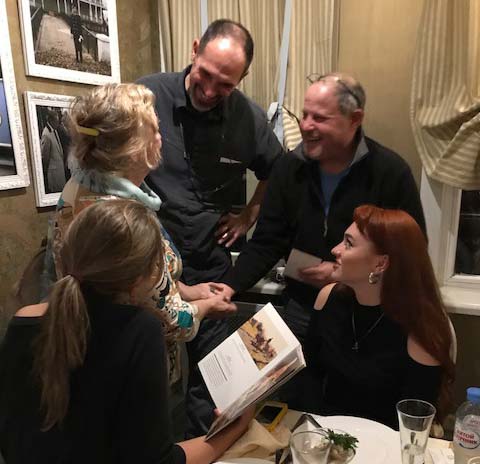 What a thrill it was to meet Mrs. Belykh at one of our entertaining dinners on the water!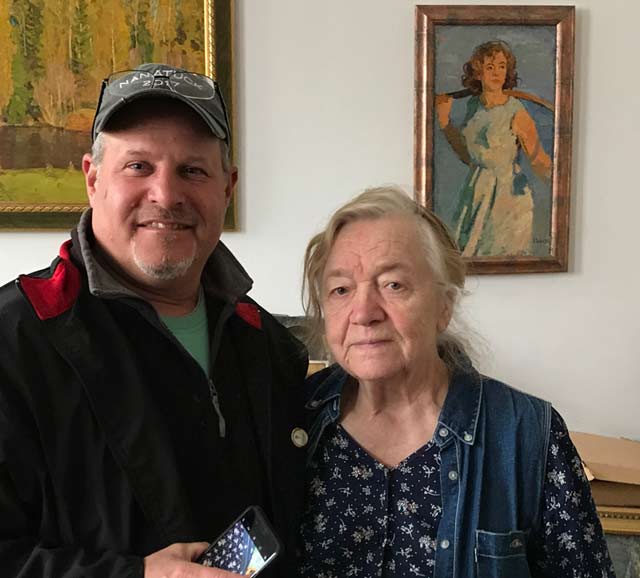 Garin connected with Mrs. Belykh and her daughter via FB. We were all invited over to his studio for a visit.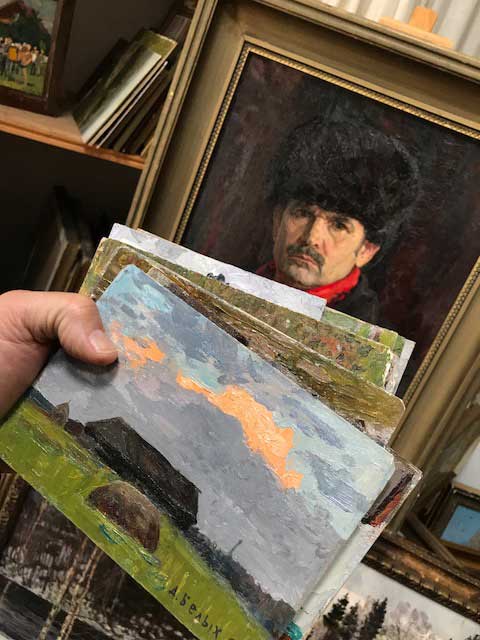 We were all very impressed with his work as well as his numerous studies.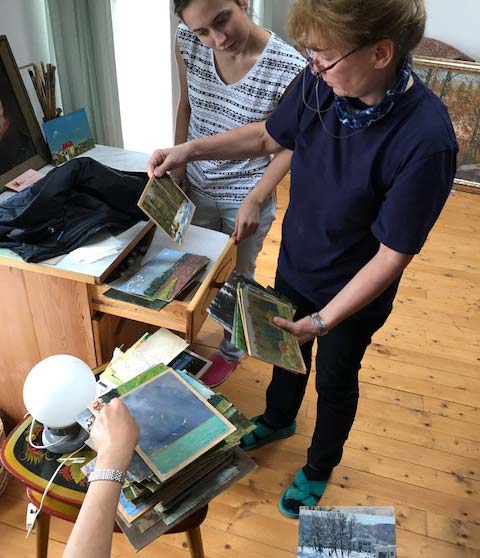 And I mean numerous studies!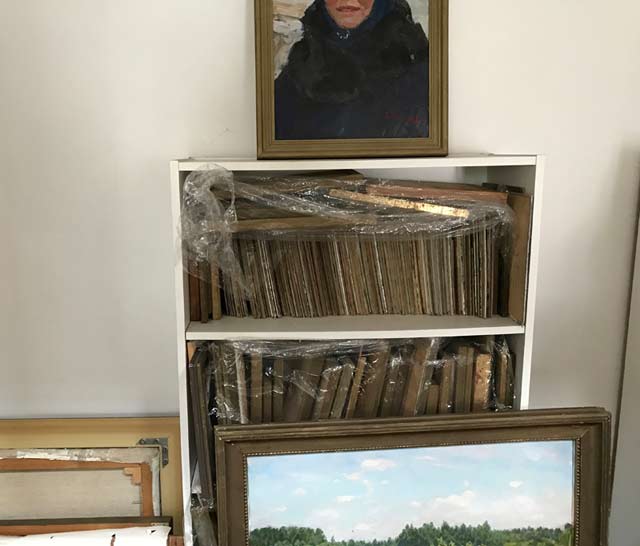 Just in case I didn't get that point across.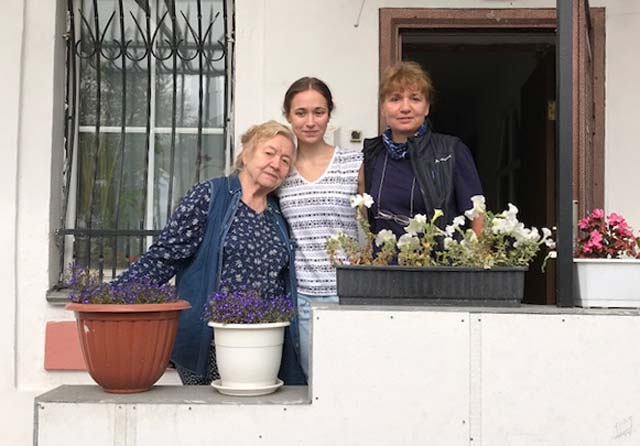 What a treat it was to meet his wife, who is also an artist, his grandaughter who has posed numerous times for the family and still does, as well as his daughter, Lubov, who is also a painter!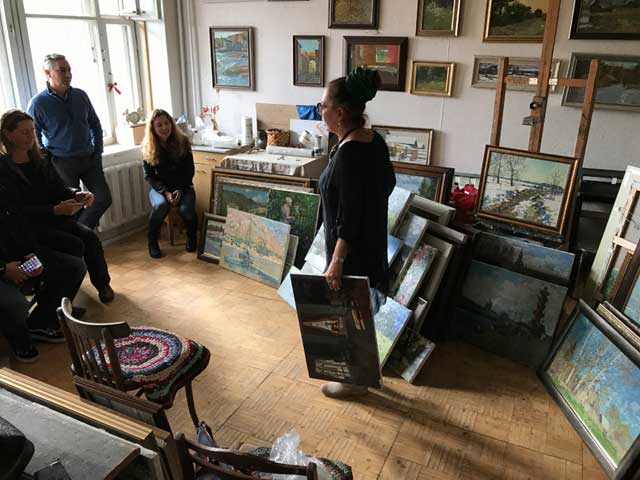 We were also invited to Irina's studio where she shared her wonderful work with us!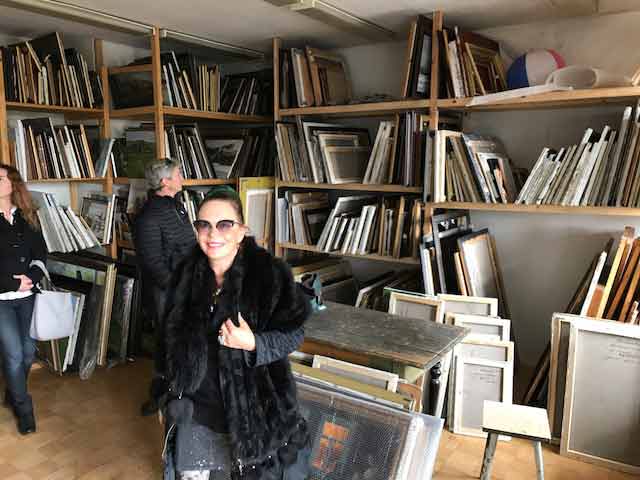 Lots of it! Irina has boundless energy! Never saw anyone that could paint and talk on the phone as well as she does! Always on the move and always dressed to the nines!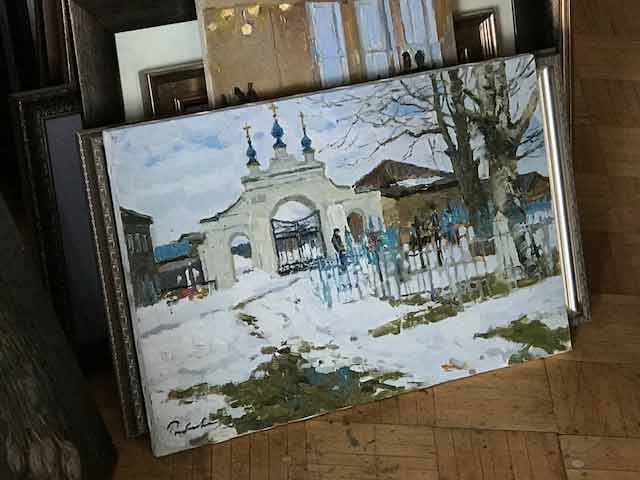 Wonderful little winter scene! 24" x 16"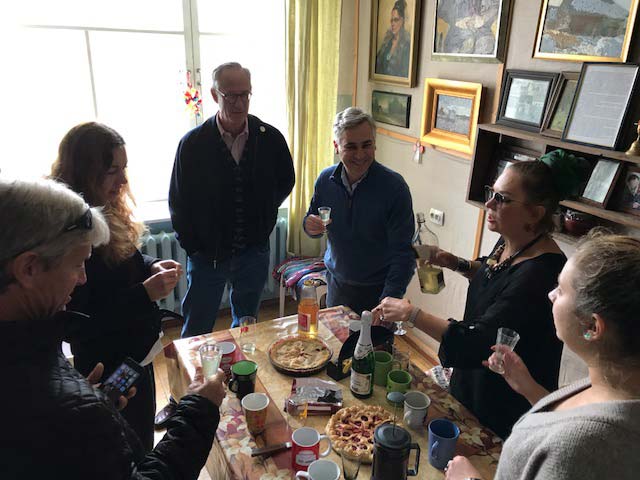 As tradition would have it, we all shared a toast along with some tradional Russian Tea.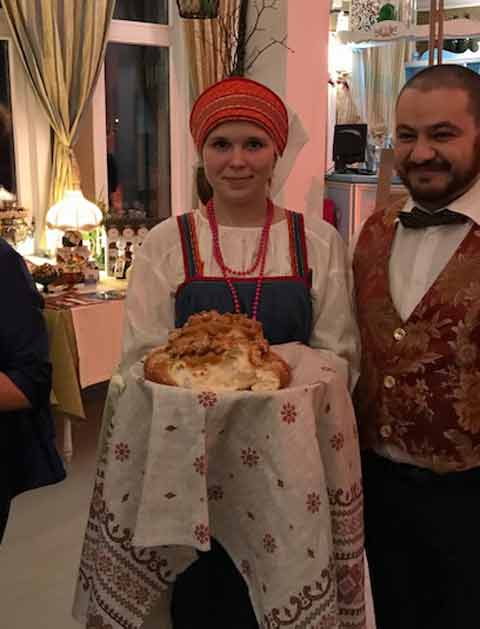 Also had a chance to see first hand some of the long standing old Russian tradtions. The Welcome Bread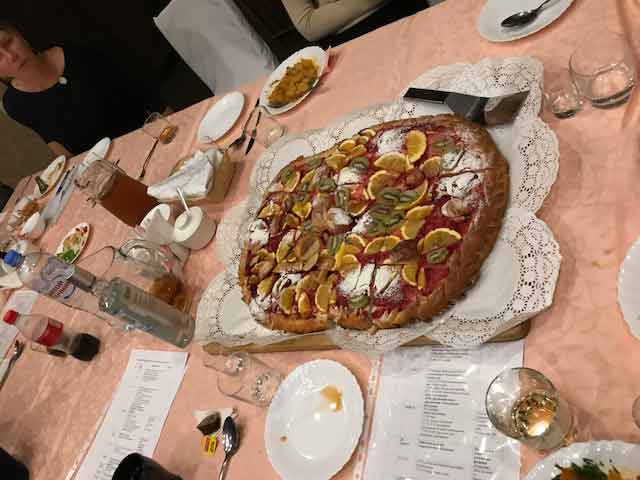 Russian Pie!!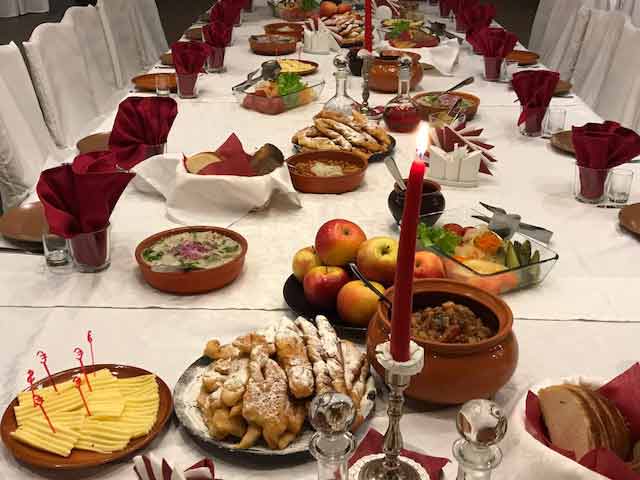 Beautiful Russian Table setting.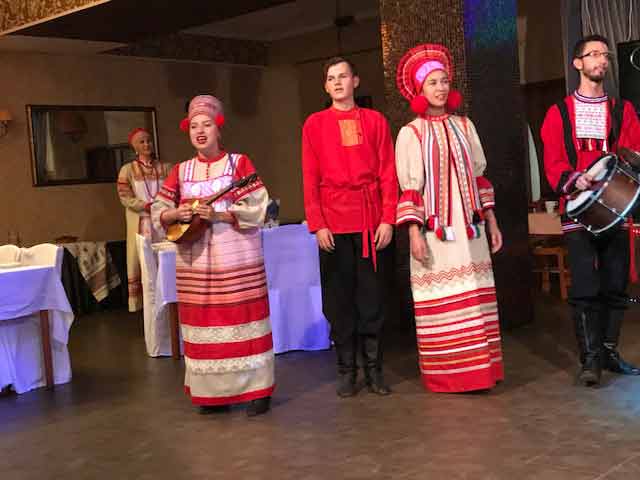 Some wonderful traditional Russian Dancing and song at the Volshskiy Priboy, thanks to Uri, Larisa, and Olga!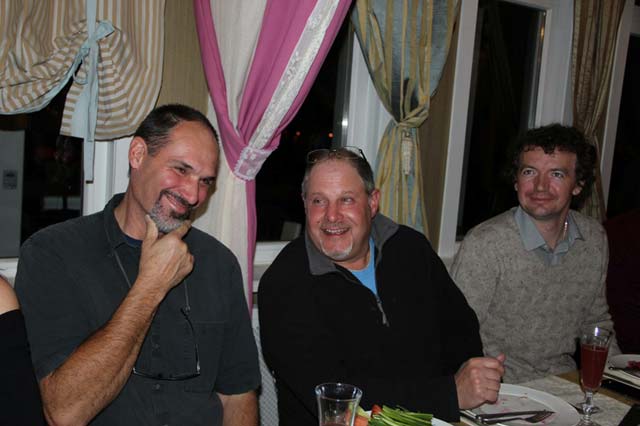 Fun evenings to say the least!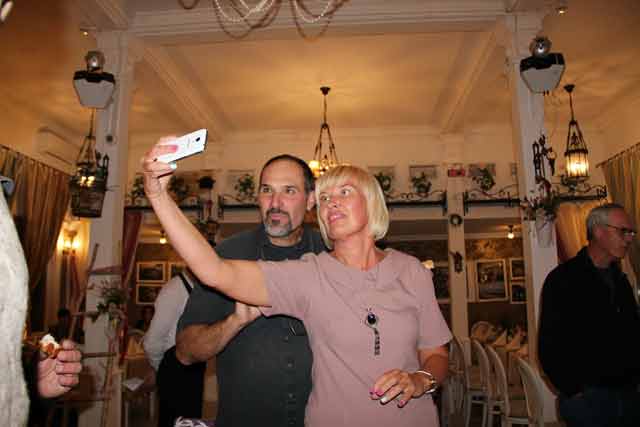 Met some new FB friends too.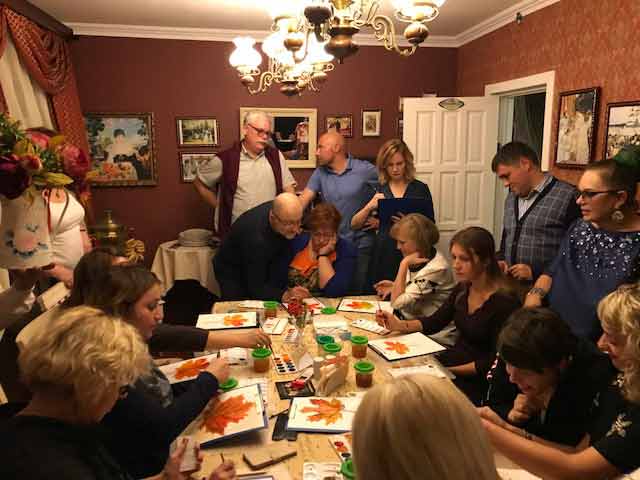 They even had a watercolor class for all the attendees at our "Meet the Artist" dinner.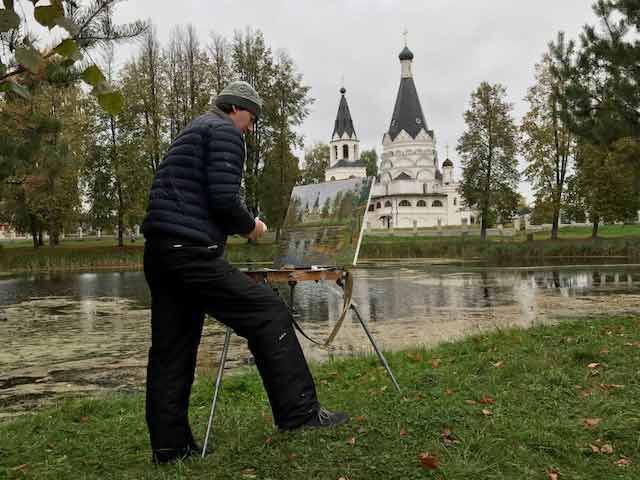 However another day and we are back to work. Oleg throwing down some paint.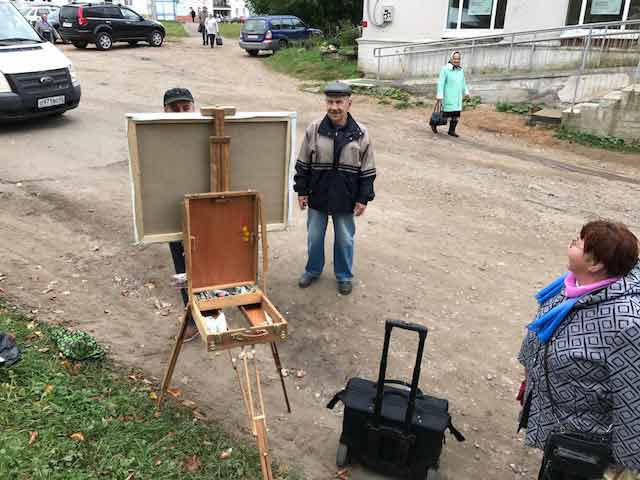 Stephen beginning to draw a crowd.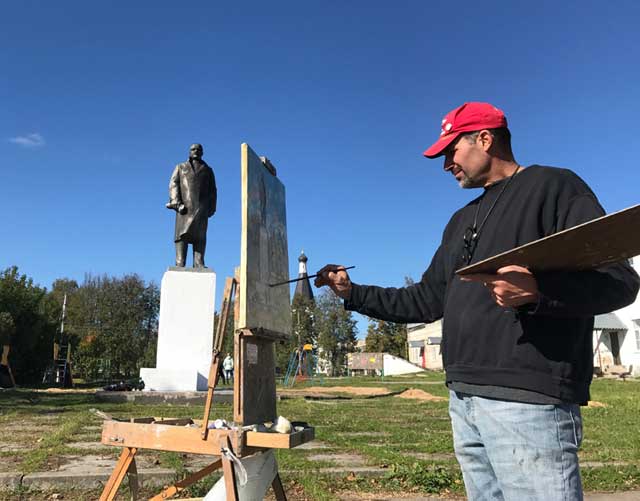 I was told that no one has ever before painting such a scene as this. No Russian artist would ever paint churches in the same scene as a Lenin statue. Leave it to an American.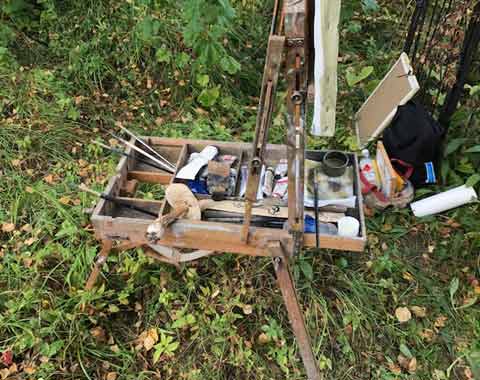 TM always the considerate one, made sure if I got hungry I had something to nibble on.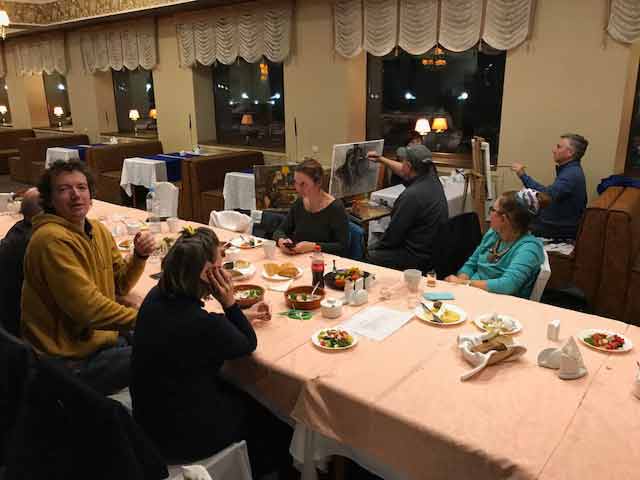 Even after a long day, there was work to be done. Barely able to finish our meal.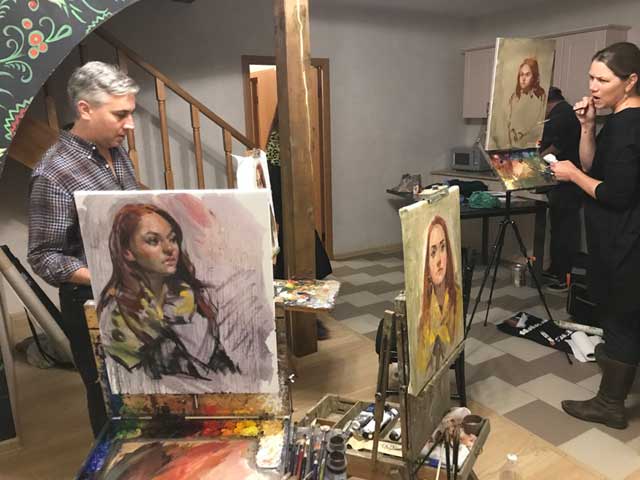 Another evening, a different model. : ) Making the most of our front room.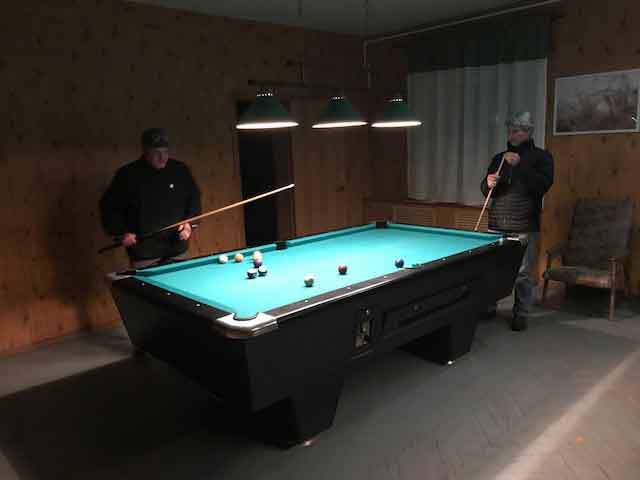 Who ever would have thought that TM would run the table, obviously not Garin and I, but he did!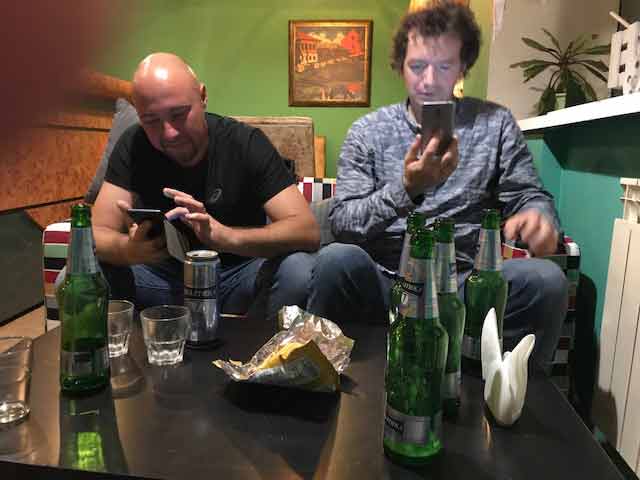 Google Translate! What a huge help that was! Max, Oleg and I carrying on into the night, solving all the worlds problems. : )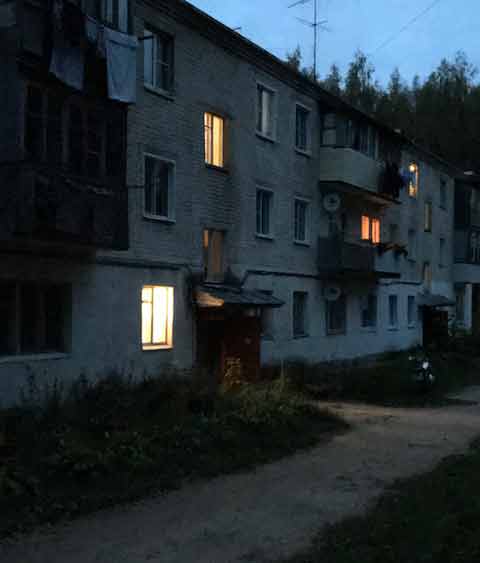 Still out snooping around behind the hotel for another possible painting.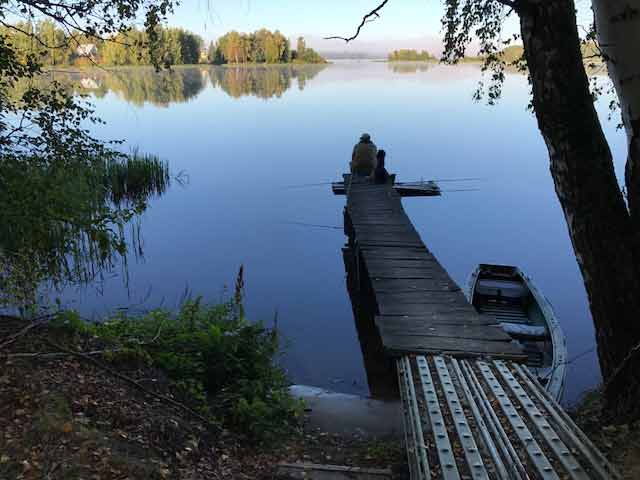 Wether it was late night or early morning, there was plenty of activity near the hotel and along the Volga River.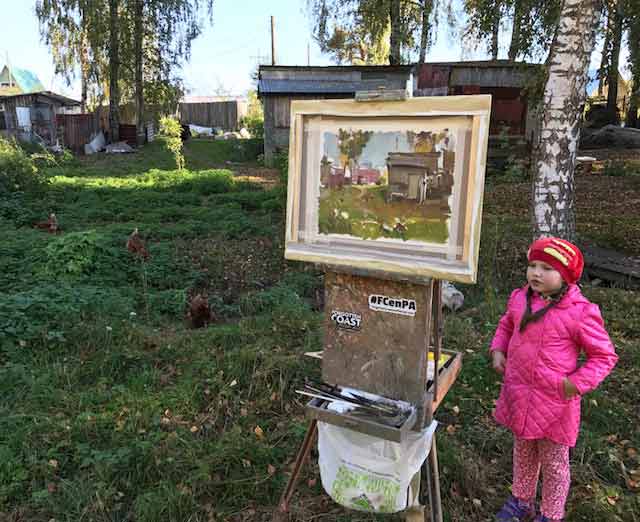 Found some wonderful scenes behind the hotel that morning.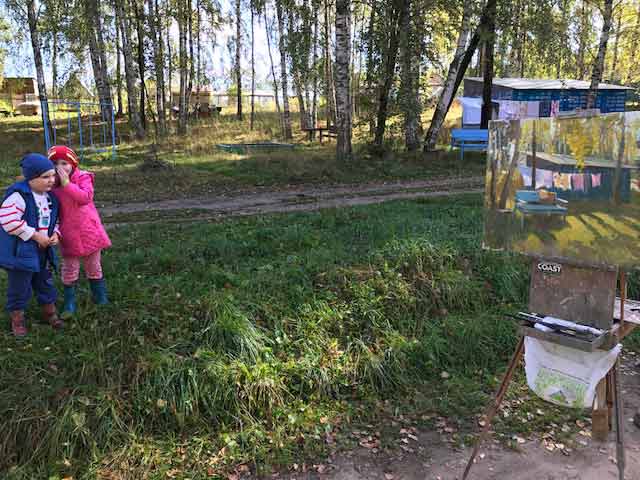 Everybodies a damn critic. : )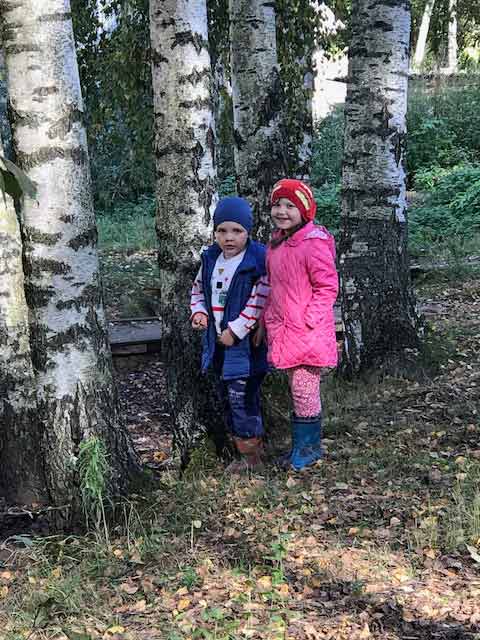 Plus some new friends. Little cuties!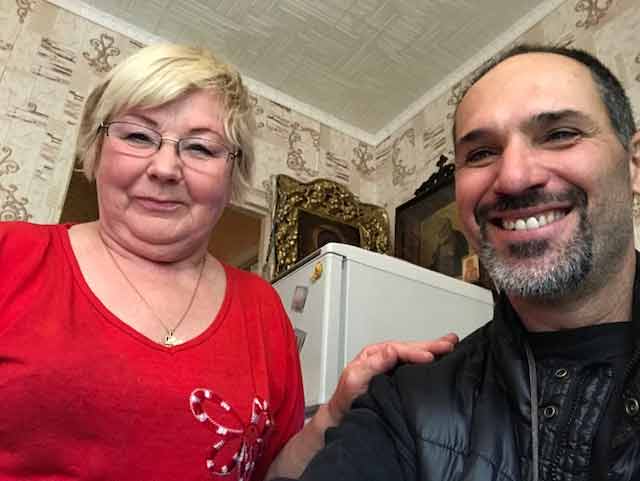 Alona who lives in the unit behind the Hotel was kind enough to invite me up for coffee! The language was a bit challenging but we managed. : ) What a sweetie!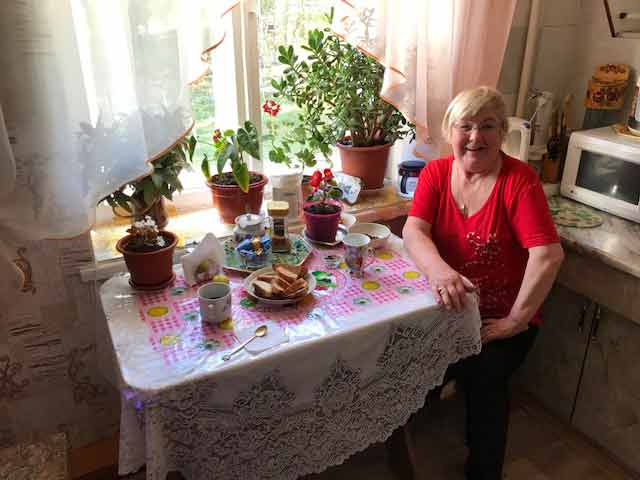 The lovely Alona!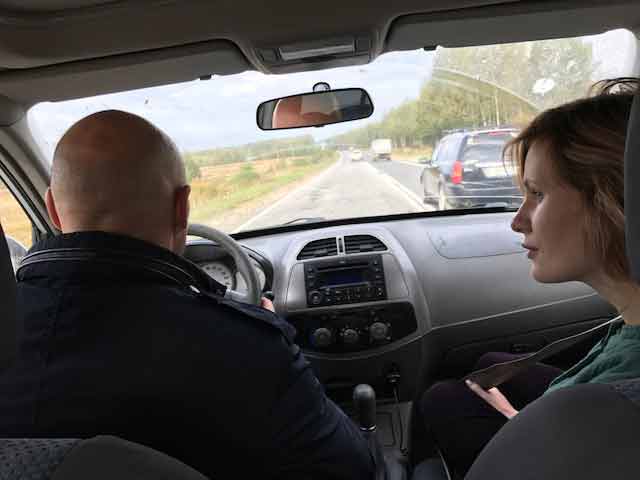 Next day we are off and running. Max and his gal Katia, who spoke very good English. Thankfully!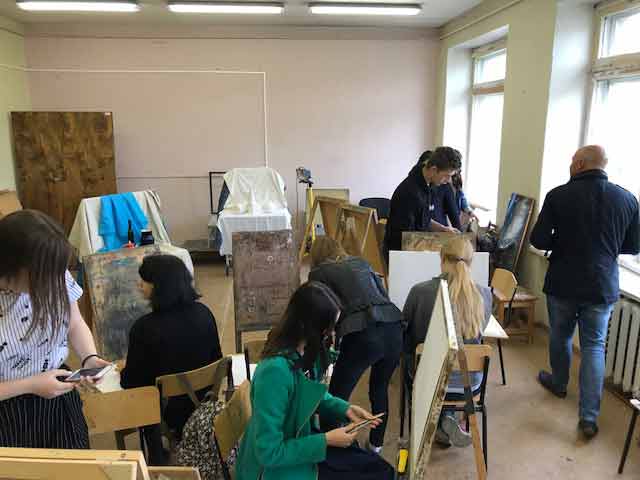 We dropped by Max' class at the University in Kostroma where he is an insturctor.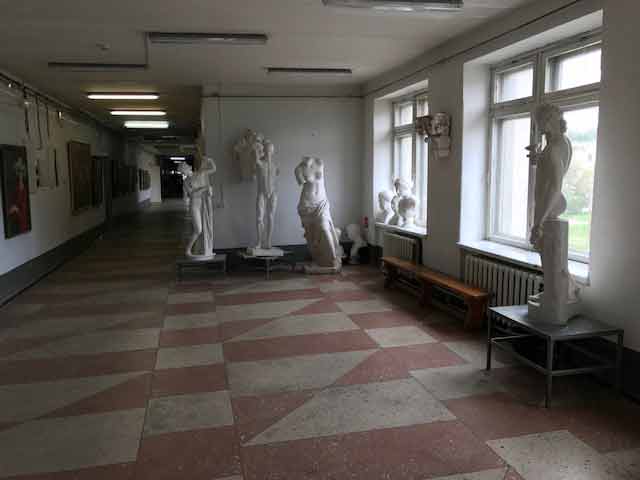 Nice old University with some great work hanging on the walls.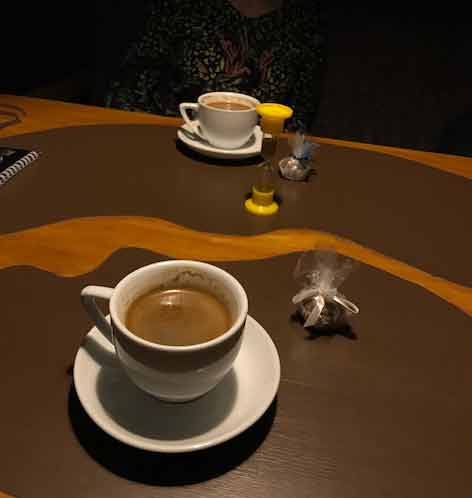 While Max was teaching Katia was kind enough to show me around a bit as well as grab a "real" cup of coffee. The folks in Russia generally seem to prefer tea over coffee. Luckily Katia's ability to speak fluent English has also rubbed off on her coffee appreciation. : )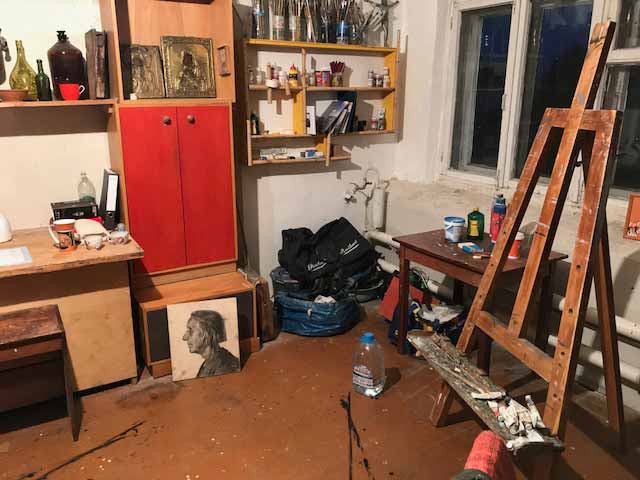 Even found time to drop by Max' studio.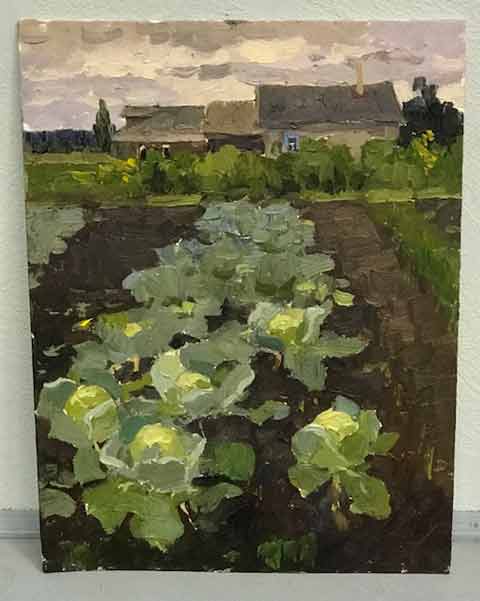 Max' Cabbage painting. 16 x 12 Beauty!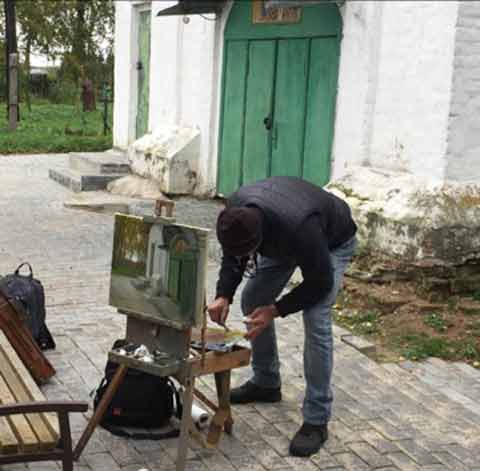 A little more painting before the exhibition.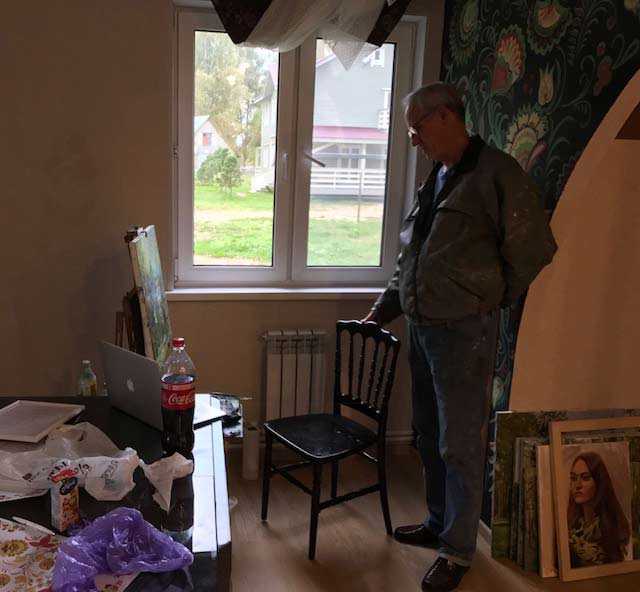 A few tweeks, almost there.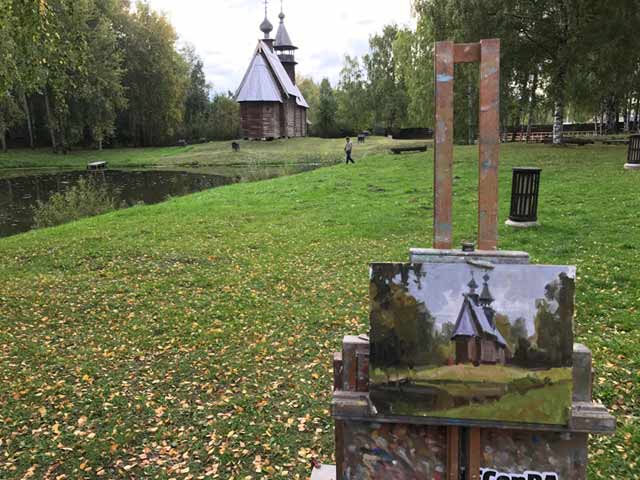 A little study for future reference, thanks to Mr. Belykh's inspiration!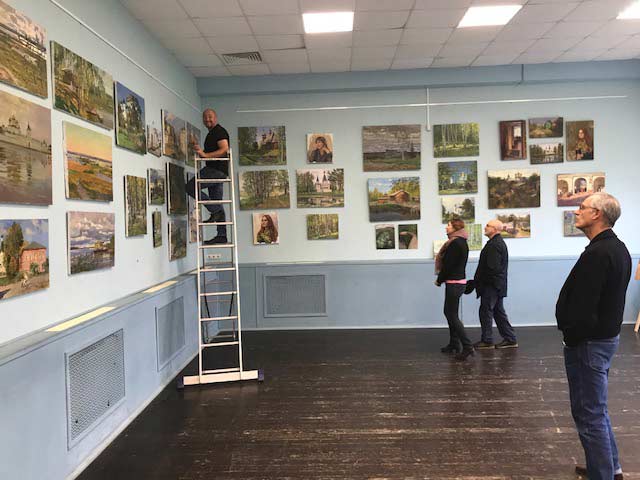 Time to hang the show!
One of the pitfalls of dealing with and trying to hang really wet paintings. All's good.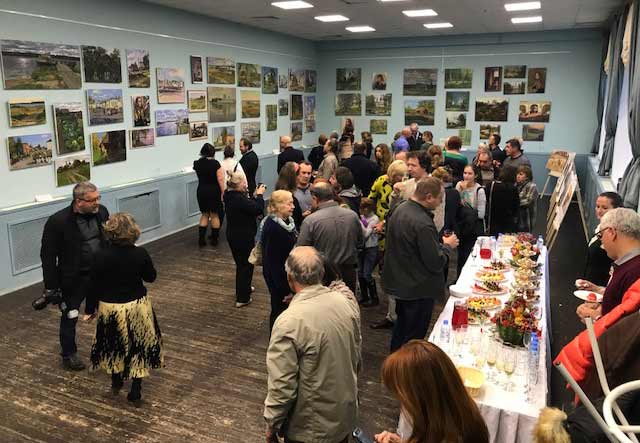 The Opening Reception!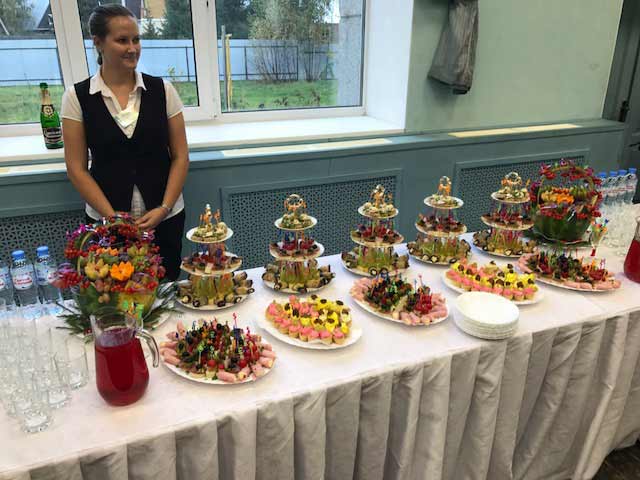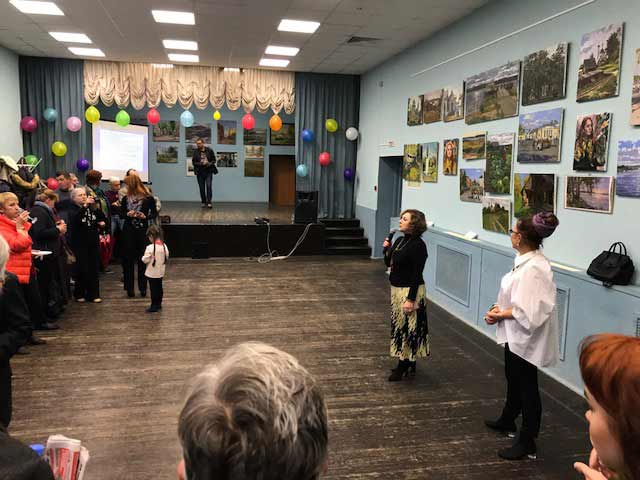 A few heart felt speeches.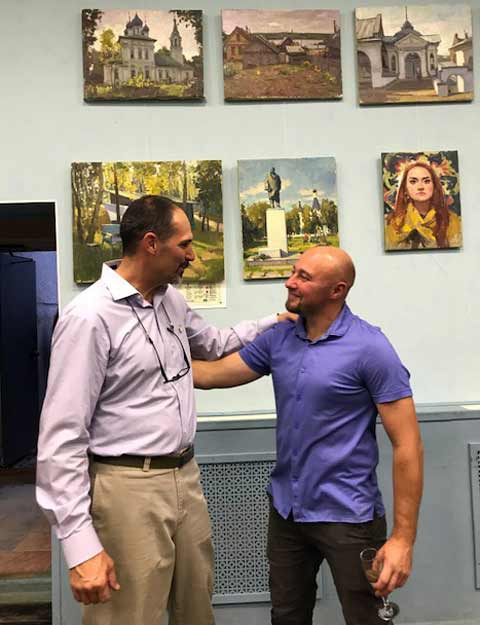 A time to refelct and be grateful. Max and Ken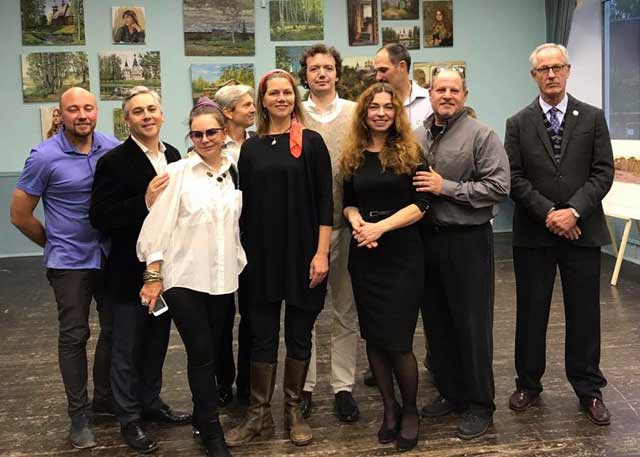 The whole group - Max, Stephen, Irina, TM, Aimee, Oleg, Olga, Ken, Garin, and Stapleton. Missing is Vadeem.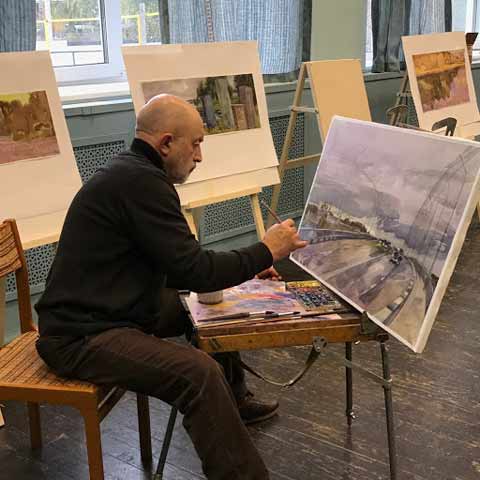 There's our boy Vadeem, the Russian Watercolorist.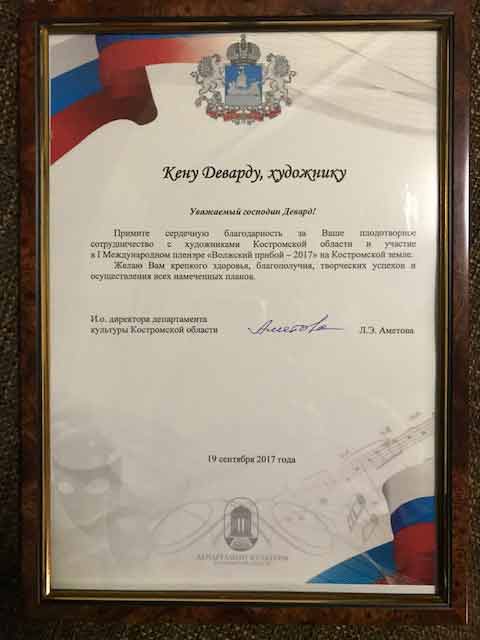 Our Offical Plein Air Invitational Russian letter.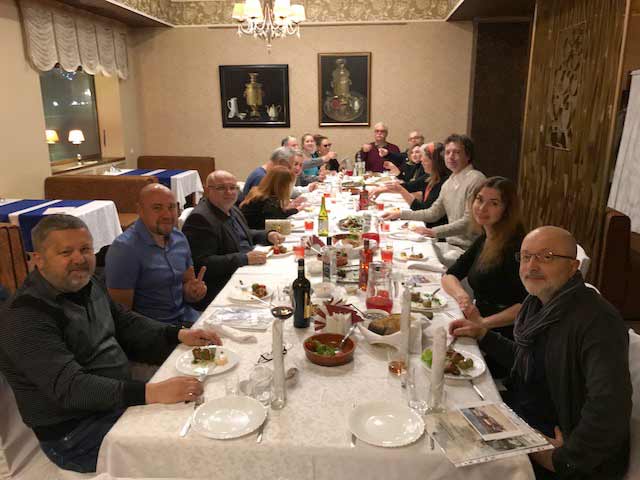 Our final dinner together to close out the exhibition.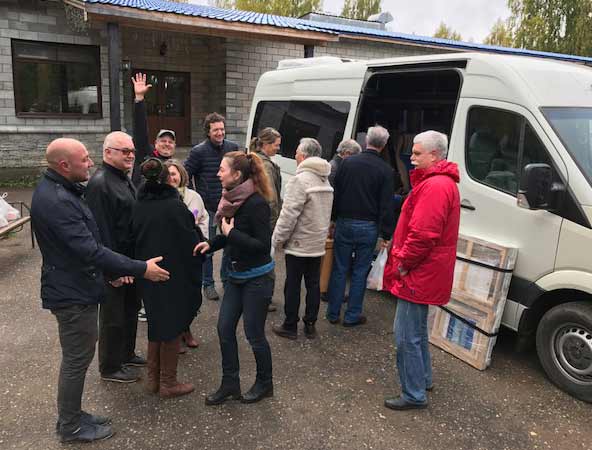 Until we meet again.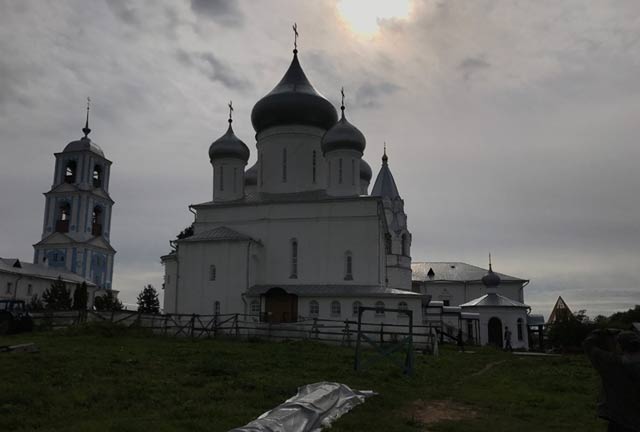 We left behind all the little villages and headed back to Moscow for our departure.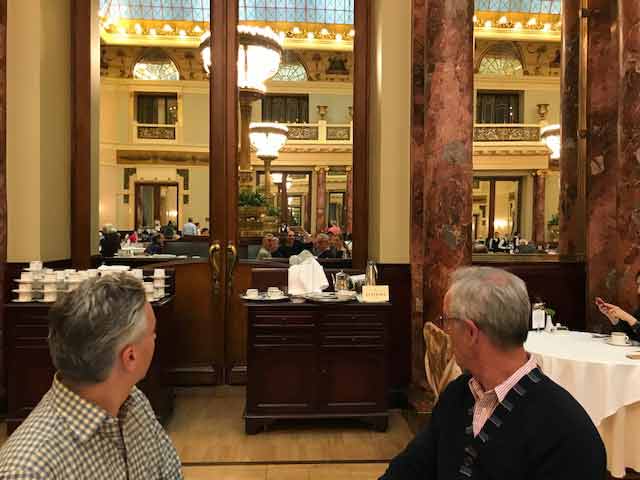 Living the life of an artist. Our final selfie in the mirror at the Metropol. Not sure those old guys even knew what I meant when I said "Let's do a selfie y'all". : )
Can't thank Larisa and Uri and all of the Russian artists and friends we met for a delight stay and absolutley exhilerating experience and time spent in Russia! THANK YOU!! Bol'shoye Spasibo!!! Until we meet again!